'Dirty secret': NJ Gov. Christie calls push for lead-poisoning protection for kids 'overdramatized'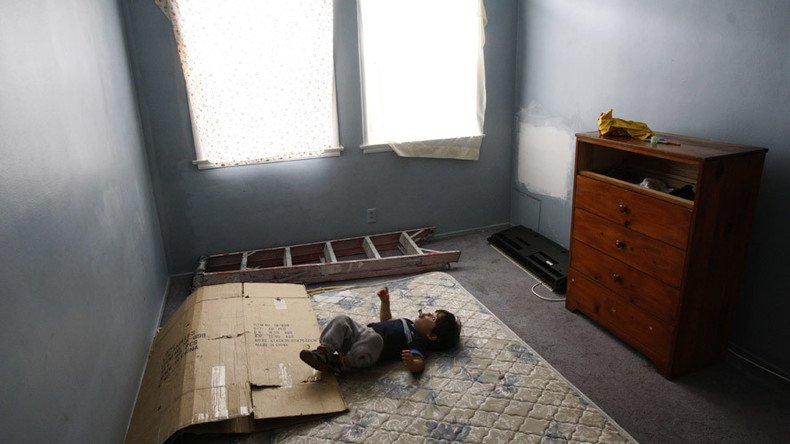 Flint, Michigan's lead poisoning scandal has prompted New Jersey lawmakers to advance several bills aimed at protecting thousands of children already exposed to dangerous levels of lead, but Governor Chris Christie has called the issue "overdramatized."
New Jersey's Democratic lawmakers argue that the measures presented in committee hearings on Monday are long overdue, given that thousands of children test positive for toxic heavy metals each year. Since the year 2000, 225,000 children have tested positive for lead poisoning, according to the state health department.
One measure sponsored by State Senator Ron Rice (D-Essex) would help property owners fund repairs to remedy the situation. Another bill introduced by Rice and Senator Joseph Vitale (D-Middlesex) would strengthen testing and outreach requirements pertaining to overly high levels of lead.
State records reveal that some 225,000 children have been afflicted by lead poisoning since 2000, including 3,426 who tested positive last year. However, the state argues that the number of children flagged for high lead levels has actually dropped significantly from the 27,000 recorded in 2000.
Jeff Tittel, director of the Sierra Club's New Jersey chapter, told RT that lead readings can vary depending on when and where the testing is conducted. Lead readings are highest just after exposure, and children living in urban areas generally register higher readings than those from suburban areas.
New Jersey is one of 17 states mandating that youngsters under the age of six be screened. Children consuming lead paint chips or dust can suffer irreparable mental and physical damage.
The Rice and Vitale bill would align New Jersey's testing guidelines with the blood-lead level established by the federal Centers for Disease Control and Prevention, which is half that of the state's current threshold of 10 micrograms of lead per deciliter of blood, according to NJ Spotlight.
Environmental health experts say lead poisoning affects poor children in greater numbers since they tend to live in older housing stock, which is more likely to have lead paint or pipes, or be in close proximity to contaminated industrial sites, such as those in Trenton.
Tittel told RT that, in Camden and Newark, New Jersey, they had found lead levels higher than those in Flint, Michigan.
Tittel said the current budget fight "is political" and primarily holds Governor Chris Christie accountable.
"It is mostly the governor trying to grab money from whatever pot he can to try to balance the budget, because he doesn't want to raise taxes," Tittel said, adding that Christie also wants to maintain tax cuts on corporations.
"But it is not just the $10 million, which he has [vetoed] for six years in a row, so that's $60 million. But he has taken more than $1 billion dollars out of the Clean Energy Fund that is supposed to go for renewable energy and energy efficiency."
During a marathon March 3 press conference lasting over two hours, reporters asked the governor about his January veto of the supplemental funding bill for lead poisoning, which would have dedicated $10 million to removing lead paint from old homes in the state.
"It was supplemental spending, and I have never done supplemental spending six years as governor," Christie said, according to NJ.com. "If they think that's really important, they should put it in the budget."
"This has been an overdramatized issue," Christie added. "The fact is New Jersey has a fund that helps to pay for this over a period of time and it has been funded."
The state currently spends more than $22 million annually on programs to identify lead contamination, encourage its removal, and flag and monitor children who are likely to be exposed.
"[Lead] is a big issue in the state," Tittel said. "It is like those dirty secrets. It is like the lead in the water. We don't test the pipes in people's homes; we test the water at the water plant. We don't test it at the spigot when someone is getting a glass. When they do test it they do find high levels in many parts of the state."
"I think we need help on the local, county, state and federal level. The $10 million supplemental funding is needed. It is not like building a ball field for a Little League," Tittel added.
The press conference came after the editorial boards of seven New Jersey papers called for Christie's resignation on Super Tuesday, criticizing the governor for spending too much time out of the state campaigning in the Republican presidential campaign, and not attending to state problems.
You can share this story on social media: