Guns in the wrong hands: Firearm theft on the rise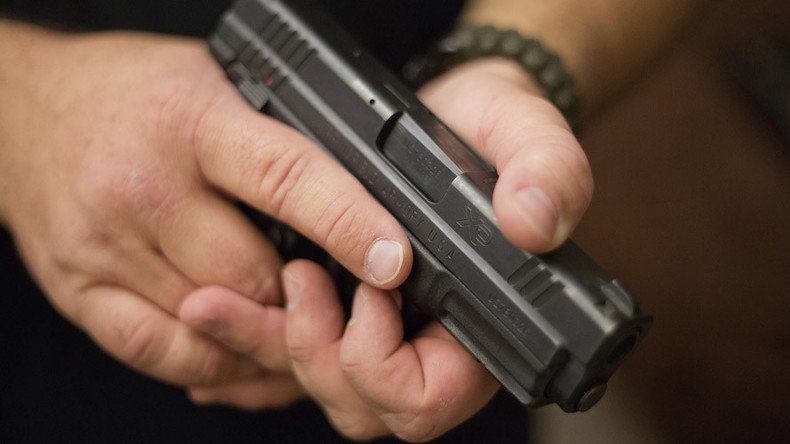 While some fear that the government could confiscate guns, the owners are having theirs taken from them from right under their noses at an increasing rate over recent years, according to the Bureau of Alcohol, Tobacco, Firearms, and Explosives (ATF).
The ATF reports that in 2015, 6,173 guns were stolen – marking a 7.9 percent increase from 2014's 5,719. When lost guns are included, the number jumps to 14,800 but only 8,637 were reported as lost.
While the ATF report clarifies that many of the thefts were of handguns, it is not just civilians whose guns are being taken by sticky fingers.
Back in January, the Orange County Police Department had to request help in finding a semi-automatic weapon that a police officer had left on top of his trunk. That is not an unusual story, however. In November 2015, an investigation from NBC Bay Area revealed that more than 500 weapons had gone missing from eight different law enforcement agencies and six local police departments since 2010.
Gun theft is also a problem plaguing North Carolina. Larry Hyatt, an owner of a gun store in Charlotte, told WCNC that "37 people are in prison or serving time for trying to break into this store," and added that there's an additional 15 who are not behind bars. Charlotte-Mecklenburg Police Department (CMPD) confirmed that the number of firearm thefts are on the rise.
The CMPD told the Tribune that over 1200 guns were stolen in 2015. Meanwhile, in Tampa nearly 10 guns a week are stolen, coming to about 500 guns stolen a year. There is a small offering of "smart" technology for guns, such as gun specific safes that require biometrics to open. However, many gun owners are resisting it out of fear that it may impede their ability to use a gun in self defense.
One gun shop owner may have found a solution to this problem. Clark East of Clearwater, Florida, has created the TracFind. Much like a fob for car keys, it can be attached to almost anything and will notify owners if the item moves an inch.
In the meantime, however, there is still no word on what happened to the AR-15 missing from the Orange County Police Department or the 500 guns from Tampa.
You can share this story on social media: