Orange County PD's most wanted is their own gun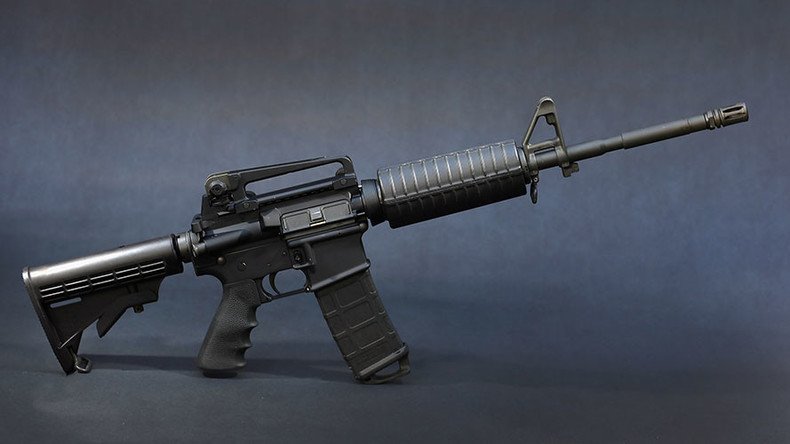 A California county's sheriff's department is asking citizens to keep an eye out for an object of interest – a missing AR-15. A deputy reportedly laid the semi-automatic weapon on the trunk of his vehicle, but was then distracted and drove off without it.
Santa Ana, known for being home to Disneyland and other attractions, has been thoroughly combed over by law enforcement. According to a police press release, "numerous resources including reserve deputies, bloodhounds and investigative personnel immediately began a search of the area in and around the station as well as retracing the streets he drove on."
"The active search for the weapon continues utilizing all available resources," police added.
The gun was left in a nylon rifle bag that contained three loaded magazines, which the police department presumably hopes to have returned as well. While reserve deputies and bloodhounds continue to scour the streets, anyone with information is being asked to call the sheriff's department.
Gun theft from police is not a new phenomenon. In November 2015, an NBC Bay area investigation discovered that more than 500 weapons had gone missing from eight law enforcement agencies and six local police departments since 2010. Over 1 million guns were reported stolen from civilians within that same time period.
This issue has gained attention in California since the July 2015 shooting of Kate Steinle in San Francisco. The 32-year-old woman was walking along the Embarcadero (the future home of the NFL's Super Bowl Fan Village) with her father when she was shot by Juan Francisco Lopez-Sanchez, a Mexican national with a criminal record.
The gun used by Lopez-Sanchez was traced back to a missing weapon from the Bureau of Land Management. Lopez-Sanchez claimed he had found the gun wrapped in a T-shirt on the ground, the New York Daily News reports.
In the meantime, the Orange County sheriff's department still hopes to locate its missing AR-15 semi-automatic assault rifle and would appreciate any tips in finding it.
You can share this story on social media: