Ted Cruz wins Kansas, Maine Republican votes
Published time: 6 Mar, 2016 00:18
Edited time: 6 Mar, 2016 13:33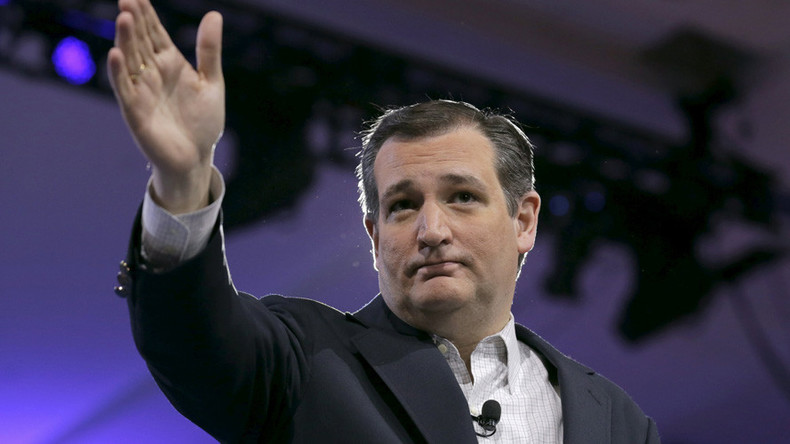 Ted Cruz has secured two decisive wins in the Kansas and Maine caucuses over Republican front-runner Donald Trump in Saturday's four-state round of Republican voting, which also included Louisiana and Kentucky, where Trump has triumphed.
Cruz has secured almost a half of the GOP ballots in the state, collecting 24 delegates in the Republican caucuses in Kansas.
READ MORE: Presidential candidate fervor continues with votes in caucuses & primary in 5 more states
Trump came in second with 23.3 percent of the vote and nine delegates, followed by Sen. Marco Rubio of Florida at 16.7 percent, and Ohio Gov. John Kasich with 10.7 percent.
Cruz also won the Maine Republican caucuses, where the senator received nearly 46 percent of the votes, with Trump receiving 32.6 percent. In Maine, Cruz collected 12 delegates in the Republican caucuses, as Trump walked away with nine, leaving Kasich two delegates with 12 percent performance.
In Louisiana Trump was deemed the winner with 41.4 percent of supporters. Cruz managed to get nearly 38, while Rubio secured 11.2 percent. Kasich only received 6.4 percent. Trump collected 15 delegates while Cruz added 14 with their performance.
Over in Kentucky, Trump secured 35.9 percent support for his candidacy, with 16 delegates votes. Cruz came in behind with 31.6 percent, and 14 delegates, followed by Rubio with 16.4 persent and 7 delegate seats. Kasich closed with 14.4 percent and 6 delegates.
BREAKING: Texas Sen. Ted Cruz wins the Republican caucuses in Kansas. @AP race call at 5:36 p.m. EST. #Election2016 #

— AP Politics (@AP_Politics) March 5, 2016
"God bless Kansas," Cruz told supporters in Idaho after securing a victory in Kansas. "I am here today with a word of hope and encouragement. I believe this election will center on three issues: jobs, freedom and security."
Trump still has a substantial lead in the delegates needed to secure the nomination at the Republican National Convention, but is currently facing a barrage of attacks from his party's establishment.
READ MORE: 'I've never seen anything like Trump & Sanders in US politics' – RT's Larry King
Cruz has now won six primaries – including Alaska, Oklahoma, Iowa and his home state of Texas – compared to 10 for Trump, one Rubio and zero for John Kasich.