Pennsylvania man admits to robbing bank with sex toy disguised as a bomb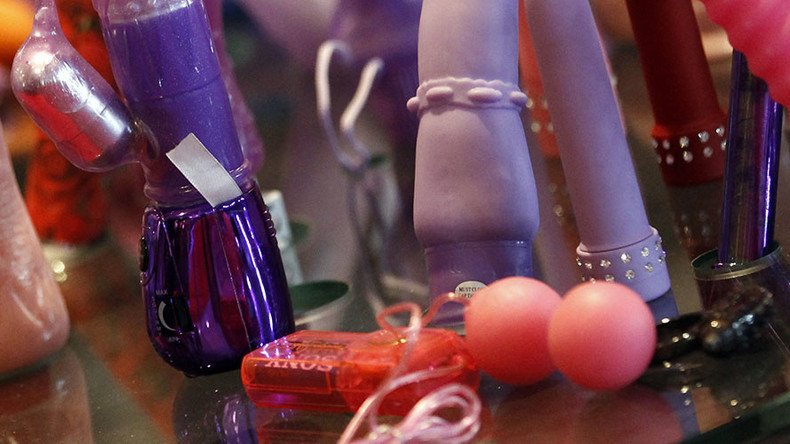 A Pittsburgh area man has pleaded guilty to robbing a bank, threatening bank tellers with a fake bomb he made out of phone wires, duct tape and a sex toy
Aaron Stein pleaded guilty on Thursday in Allegheny County Common Pleas Court to charges of robbery, making bomb threats, making a fake bomb, aggravated assault and four counts of reckless endangerment.
Bruce Carsia, an attorney for the 36-year-old pretend-bomber, said that Stein was motivated to commit the June 15 robbery after he discovered that $9,000 that he invested in money markets was gone and his honeymoon was rapidly approaching.
"This was completely out of character for Mr. Stein," Carsia said, according to the Pittsburgh Tribune-Review. "He just panicked."
Wearing an Iron Man mask to hide his identity, Stein had taken the sex toy to a PNC bank in Crafton, Pennsylvania. A teller described the fake bomb as having wires and a green light on the top that looked like a detonator button.
Shortly after the robbery, police found Stein pulled over on the side of the road. Though he admitted that he had robbed the bank with a fake bomb, the officers called in a bomb squad as a precaution.
Stein spent 18 days in a county jail until his bail was reduced and his father was able to post it. He then went through with his wedding, though it had to be pushed back due to his troubles with the law. Any plans for a honeymoon had to be put on hold, however, after a judge revoked Stein's bond.
"I'm stunned that he's standing here as a free person," Judge Anthony Mariani said during the plea hearing, according to the Tribune-Review. "This was outrageously dangerous behavior."
Stein's sentencing hearing is set for May 31.
You can share this story on social media: