Top House Dem slams party's superdelegate system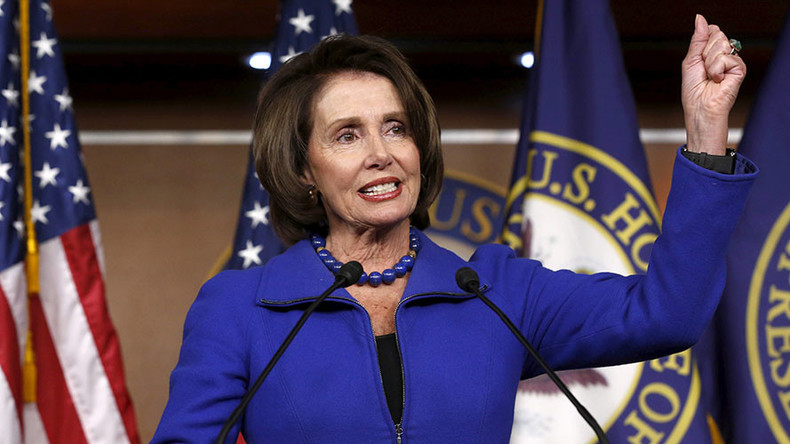 House Minority Leader Nancy Pelosi has made waves as she again criticized the Democrats' presidential primary system, saying that superdelegates should not be picking a presidential nominee, but rather the states' pledged delegates.
"I'm not a believer in the sway of superdelegates deciding who is going to be the nominee," Pelosi told reporters on Thursday. "I think we have a democratic process where people vote on both sides of the aisle… and that that should determine who the nominee is."
Pelosi's remark echoes her 2008 statement, when, amid the primary fight between then-Senators Barack Obama and Hillary Clinton, she spoke in favor of a reduction in the number of superdelegates, as well as in their great role in choosing the Democratic Party's nominee. Such criticism by the then-House speaker landed her in battle with Clinton's donors.
Eight years on, Pelosi remains a vocal supporter of Hillary Clinton, although on Thursday she was not ready to announce her endorsement, saying that she is waiting for more voters to cast ballots.
"I have a great deal of respect for the voice of the American people," she said. "Thirty-five states have not voted yet, and I think that it would be important to hear from them."
Yet she is confident that Clinton's nomination is "in the bag."
Pelosi said that the "math is clear" for Clinton to clinch the Democratic nomination against her main rival, Senator Bernie Sanders of Vermont.
"Bless him for all the young people he's attracting and people who might not be paying attention to the political scene that he's attracted… I think it's very wholesome for our country, but I think he'd have to do very well in those 35 states to overcome the advantage that Hillary Clinton has in pledged delegates," Pelosi said.
After Super Tuesday, Clinton has 1,058 delegates and superdelegates so far, compared to Sanders' 431. To win the nomination in July, it takes 2,383.
"I think it's important to note that with all the whoop-dee-do on the Republican side, with all the voting that's taken place, Hillary Clinton has gotten more votes than Donald Trump," Pelosi said. "Did you know that?"
The California representative signaled her support for Clinton months ago, even unwillingly making a presidential prediction in November, when she referred to the next president as "she."