Doctors blame social media, dating apps for Nevada's syphilis outbreak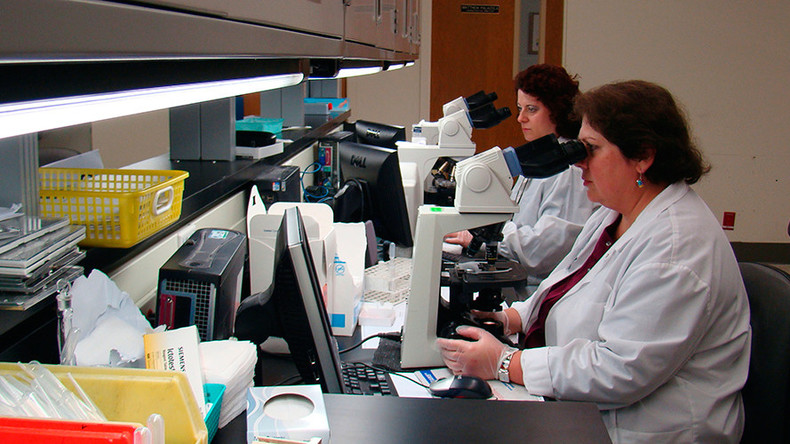 With Las Vegas plagued by a syphilis outbreak, Nevada is officially the worst-struck state in the Western US. Health officials are blaming social media and dating apps, which they link to a rise in anonymous sex and, thus, the syphilis spike.
Syphilis cases are on the rise in Clark County ‒ especially in Las Vegas, where officials issued a warning after registering a 128 percent increase in reported cases since 2012.
The Southern Nevada Health District (SNHD) declared an outbreak last week after admitting that 694 people have been diagnosed with the sexually transmitted disease. Of these new-onset cases in the county in 2015, 615 were reported among men.
The recent statistics continues the Silver State's recent uptick: In 2014, Nevada had the highest rate of reported primary and secondary syphilis cases in the West, at a rate of 12.8 per 100,000 members of the population, the health district said.
While it is hard to tell whether the spike is linked to population increases or better detection rates ‒ which state health department said is a possibility ‒ some health officials are tying it to social media and dating websites such as Tinder.
According to a disease investigator at the health department in Las Vegas Elizabeth Adelman, authorities had "sought permission" to have a so-called passive presence on the online gay dating site Adam4Adam, so users can reach out to them for information on the disease. They are also trying to get access to other popular hookup apps, such as Tinder and Grindr.
"Our goal is to make people aware of the problem, encourage healthcare providers ‒ especially those who treat men ‒ to report cases to us so we can begin notifying partners, get them into treatment, and stop the spread," Dr. Joe Iser, SNHD's chief health officer said.
Taking educational outreach directly to the websites and apps is important because they are often used to arrange unprotected sex, especially among young people looking for quick and easy hookups, Adelman told AP. Not meeting in person first can make it harder to negotiate condom use, she said.
"As with most STDs… it's people not consistently and correctly using condoms," SNHD epidemiologist Tony Frederick agreed.
In neighboring California last week, health officials took the effort to the next level as the San Francisco Board of Education unanimously approved a resolution to expand its Condom Availability Program to all middle schools in the district.
Syphilis outbreaks have appeared across the US in recent years, including in Kansas, Pennsylvania and Hawaii.
According to the Centers for Disease Control and Prevention's latest data published in November, in 2014 nearly 2,000 cases of syphilis were detected. Women were affected only in 9 percent of cases.
Syphilis has been around at least since the Roman times. Caused by the bacterium Treponema pallidum, it spreads through skin-to-skin sexual contact through small sores or lesions. First symptoms aren't always apparent and can progress for decades, without treatment. If not treated correctly, it can cause long-term complications.