Cops arrest 18yo 'Dr. Love' again for posing as medic, scamming patient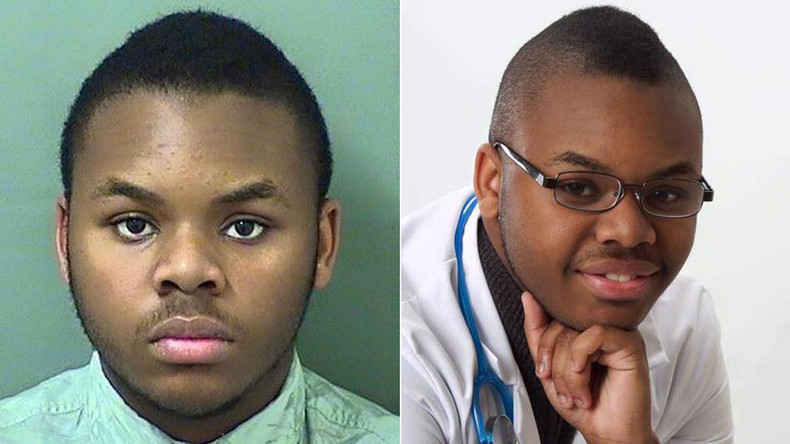 Malachi Love-Robinson, aka "Dr. Love," is back in custody after making house calls while posing as a doctor. The 18 year old's arrest comes two weeks after his counterfeit medical practice was infiltrated by investigators.
The arrest took place Tuesday night on charges of fraud and larceny, according to Palm Beach County Sheriff's Office in Florida. Detectives said Love-Robinson charged a woman $3,494 for treatment for stomach pain after making five house visits. The woman contacted him online, believing him to be a doctor.
Love-Robinson is also accused of emptying the woman's bank account after he called an ambulance for her, telling the "patient" to leave her purse behind. Checks were also forged from her account, according to investigators.
The Palm Beach Narcotics Task Force and the Florida Department of Health began an investigation into the teenager on February 4, following a complaint from a member of the public.
READ MORE: Not the doctor: Florida teen arrested for faux medical practice
The investigation led to an undercover operation, whereby a female officer posed as a patient to catch the teen posing as a doctor, leading to his arrest. He is also accused of viewing gynecology exams after posing as a doctor in January 2015.
Love-Robinson said he was "deeply saddened and a little disrespected" by the claims, he told AP.
A Mazda dealership is also suing Love-Robinson after a check he wrote for a downpayment on a $27,000 car couldn't be cashed.