Not the doctor: Florida teen arrested for faux medical practice
Published time: 17 Feb, 2016 23:08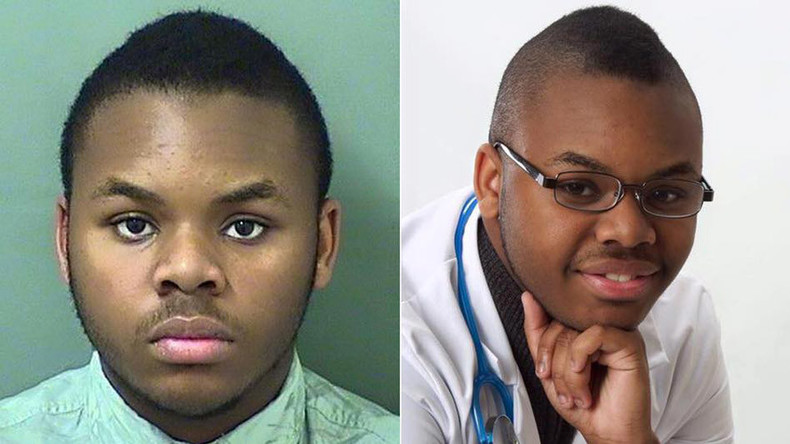 A teenager named 'Dr.Love' has been arrested in Palm Beach, Florida for running a fraudulent medical practice.
Malachi Love-Robinson, 18, was arrested at his New Birth New Life Medical Center & Urgent Care
"holistic clinic" on Tuesday, and charged with practicing medicine without a license.
The Palm Beach Narcotics Task Force and the Florida Department of Health began an investigation into the teenager on February 4th, following a complaint from a member of the public.
READ MORE: Best Valentine's gift ever: Dumped by annoying sexist boyfriend (VIDEO)
The investigation led to an undercover operation, whereby a female officer posed as a patient to catch the teen posing as a doctor. Are you still with us?
The undercover cop was given a physical examination and medical advice by Dr. Love – at which point Palm Beach police swooped in to arrest the teen.
We're assuming the first clue in the police investigation was Love-Robinson's October 2015 citation for –
you guessed it – practicing medicine without a license.
Love-Robinson is also supposedly the same teen who was caught posing as a doctor in January 2015, when he "peeked in on gynecology exams" at the St. Mary's Medical Center.
The faux physician is reportedly being held at Palm Beach County Jail on $6,000 bond.