Best Valentine's gift ever: Dumped by annoying sexist boyfriend (VIDEO)
Published time: 15 Feb, 2016 12:29
Edited time: 15 Feb, 2016 16:00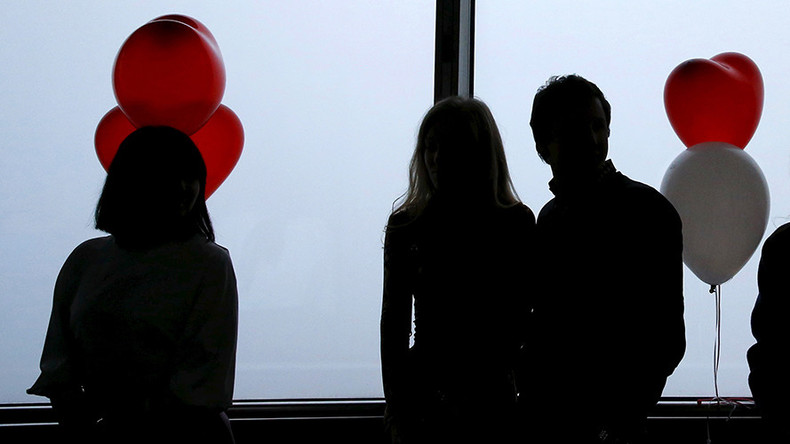 Kyle Boggess was not in a loving mood when he planned a Valentine's Day revenge on his girlfriend after discovering evidence she was arranging dates with other men. But in the process of dumping her, it becomes clear she is the winner in this scenario.
After blindfolding her, Boggess presented his partner with a "gift" - printouts of the fake account he set up on the dating website Plenty of Fish that "prove" she was keeping her options open.
Trigger warning: This video contains strong, offensive language
Normally, that would earn him everyone's sympathy, but after watching the video, you start to understand why she may have been looking for a change.
Boggess, along with his brother who was filming from an alternative angle, launches into a 'slut-shaming' tirade, calling her a "b*tch" and "wh*re" and claiming that they're going to make her famous on YouTube.
Warms the heart, don't it?
While many YouTube comments support Boggess' "enlightened" views on women, others suggest he is now becoming famous for all the wrong reasons: "No girl wants a child for a boyfriend. If you were the man she was looking for she wouldn't have still been looking."
The video, which has since been viewed more than 17 million times on Facebook, is scarce on details, with some people claiming they were only going out two weeks and others suggesting Boggess wasn't too faithful either. We're shocked.
Boggess is now single with a visual record of his past relationship for all future girlfriends to see, while his ex sounds like she'll have plenty of fish in the sea from which to choose.