Flint fallout: Schools across US find elevated lead levels in drinking water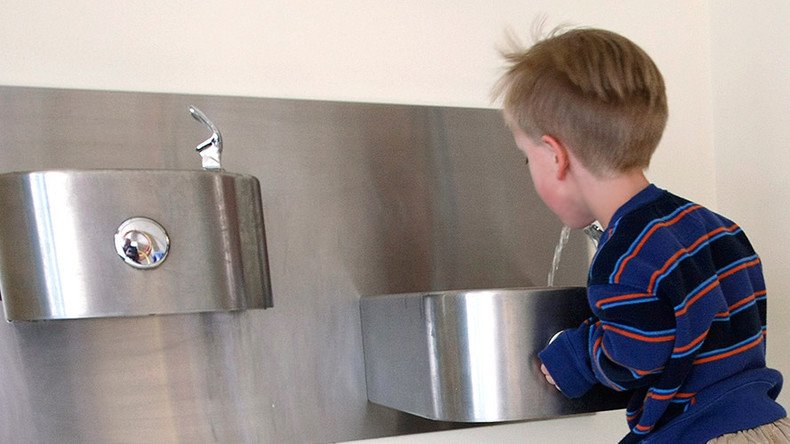 Several schools across the United States have found evidence of higher-than-acceptable levels of lead in their drinking water. This comes in the wake of the crisis in Flint, Michigan, whose high levels of lead in water lead to a state of emergency.
Any facilities with aging water infrastructure are vulnerable to lead contamination, and school buildings are no exception.
The school district for Ithaca, New York shut down all drinking water sources last week after learning that water from 10 schools had last been sampled for lead contamination in 2005.
US Senator Chuck Schumer (D-New York) has since called on both the Environmental Protection Agency (EPA) and Congress to help address the presence of lead in the schools' water.
"I am calling on the federal EPA to step up to the plate and get all hands on deck to help the community test this water... and move forward with ways to remediate this situation," Schumer said in a statement. "We need the EPA inspectors and lead experts here, on the ground, as soon as possible to work with the school district to develop a plan and prevent any future contamination."
Superintendent Luvelle Brown, who said in a statement that the district shut measures out of an "abundance of caution," welcomed the intervention of state and national governments.
"We thank Senator Schumer for his support and advocacy on our behalf, and we welcome federal health expertise to the area to work collaboratively with the school district to remedy this situation," said Brown, according to the Cornell Daily Sun.
On Thursday, nearby Binghamton, New York put protocols in place to reduce lead exposure in the city's schools after finding elevated levels of the toxic metal in tests from more than 50 water sources from 2013.
Superintendent Marion Martinez said that the district took action last month by shutting down or replacing sinks and drinking fountains that showed high levels of lead.
"We don't have a state or federal legal requirement to test the water, but we have a moral requirement," she said. "Going into the future, we commit ourselves to testing our drinking water sources every three years. We are obligating ourselves to do that."
On Monday, some water samples taken from Champion, Ohio schools showed elevated levels of lead, resulting in one sink each at three different schools to be disconnected.
READ MORE: Lead levels in Flint water still too high for govt-distributed filters to handle
The EPA identifies levels of lead over 15 parts per billion as cause for action in drinking water. Municipalities across the country have begun to further scrutinize their water supplies after the water crisis in Flint, Michigan, where the city's entire municipal water infrastructure was revealed to be delivering water to residents that was contaminated with unsafe levels of the toxic substance.
Schools with high levels of lead in their water may be a particularly critical problem because of the nature of lead exposure. While having lead in the body leads to a wide array of medical problems for adults, children who are exposed to the metal can suffer from irreversible developmental problems such as lowered intelligence and hyperactivity.
You can share this story on social media: