Killer fashion: Gun-shaped stiletto shoes confiscated at US airport
Published time: 1 Mar, 2016 20:11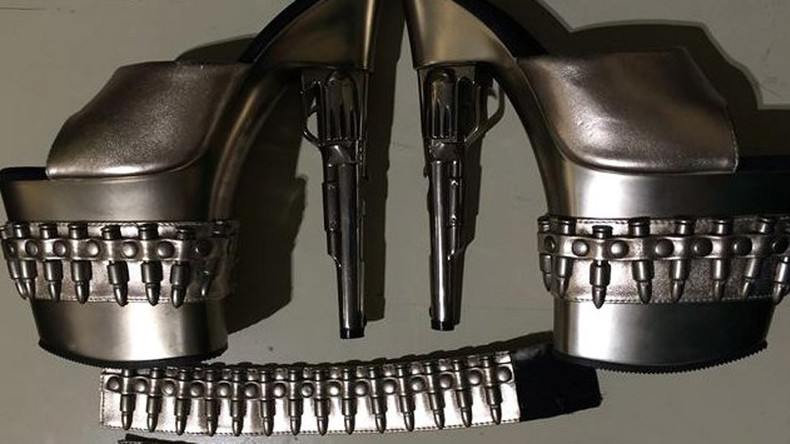 A passenger with an eye for fashion, but not necessarily a head for common sense, got stopped going through security at Baltimore's airport because her stiletto heels were shaped like guns.
Killer heels usually refer to tall stilettos, rather than heels made of guns.
But in this case, the unnamed traveler was also carrying bracelets that looked like bullets - and raised all sorts of alarms on the X-ray machine.
TSA spokeswoman Lisa Farbstein tweeted a picture of the deadly accessories and a warning most of us should've figured out by now.
"Friendly reminder from TSA: Realistic replica firearms and ammunition are not permitted past TSA checkpoints," she said.
The woman had the option of checking her items, but in order to make her flight on time, she ditched them instead, Farbstein said.
TSA rules state replica firearms, or in the case of Klingons, their bat'leths, must be packed in checked luggage.
READ MORE: TSA to Klingons: Check your bat'leth
And occasionally, they find actual weapons.
READ MORE: TSA busts people concealing bladed weapons at LaGuardia, Newark airports