TSA busts people concealing bladed weapons at LaGuardia, Newark airports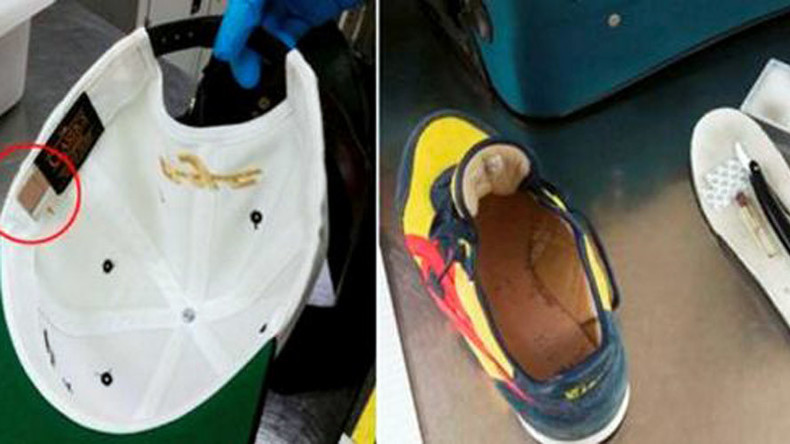 Two passengers at LaGuardia airport in New York City tried to board a flight with several "artfully concealed" bladed weapons hidden in their clothes and baggage, TSA officials said. Interceptions of concealed weapons reached a record high last year.
A man and the woman people, both from the Bronx, were detained by the Transportation Authority Administration (TSA) around 5:30 and 5:45 respectively on Monday. Both were arrested on fourth-degree criminal possession of a weapon charges by the Port Authority Police Department, Newsday reported.
Miguel Rosario Munoz, 40, had a straight-edged razor hidden in the removable sole of his shoe and a blade hidden in a bottle of cologne.
Lizbeth Esteras, 18, had a razor blade tucked behind the band of her baseball cap hidden near the label.
Both had booked tickets for American Airlines flight to Miami on Monday morning.
On Tuesday morning, at nearby Newark Liberty International Airport in New Jersey, a TSA spokeswoman posted a tweet saying that the TSA stopped a man from bringing a knife he was wearing on his neck onto a plane.
Interceptions of weapons at airports are becoming more common. In 2015, the TSA found 2,653 guns in carry-on bags at airport checkpoints. Perhaps even more worrying is the fact that 83 percent of those confiscated guns were found to be loaded, according to the agency's official blog.
Confiscation numbers have increased by 20 percent from 2014, and more than 300 percent from a decade earlier: only 660 firearms were intercepted in 2005.
The agency used the hashtag #TSAGoodCatch to post pictures of weapons that they confiscate, ranging from the mundane to strange and exotic items like throwing stars or "batarangs."
You can share this story on social media: