Ungrand opening: $4 billion World Trade Center transport-shopping hub lacks shops
Published time: 1 Mar, 2016 05:06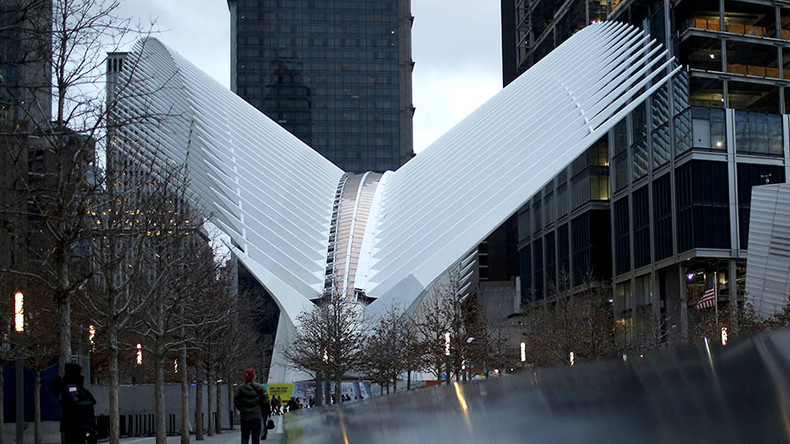 The $4 billion spent turning World Trade Center Station into a "transportation hub" won't include a grand opening for its underground shopping center, Oculus, which critics say is eye-opening for the wrong reason: it's virtually empty.
Calling the new World Trade Center Transportation Hub "a symbol of excess" this past week, executive director of the Port Authority of New York and New Jersey Peter Foye told Politico New York that he wouldn't attend any grand opening.
Foye may not even have to worry about RSVPing as plans for a grand opening "later this Spring" have been only vaguely alluded to by officials so far, while nearly all of its planned stores are not anticipated to open until August. Still, the new shopping center, which is larger than a football field, will quietly and partially open to customers Thursday, March 3.
Designed by Spanish architect Santiago Calatrava, the renovated site was planned to look like a bird flying. But because the project was initially meant to launch in 2009 for half the cost, some believe its symbolism of resiliency in a post-9/11 New York is not taking off.
Calatrava, however, sees a bright future, where the building will inspire further economic development in Lower Manhattan "the same way that the Grand Central Station and Penn Station" did, he wrote in a statement.
"Personally, I am very proud to have participated in such a complex and unique project," Calatrava said.
Others accuse the WTC Transportation Hub of lacking purpose, as its location does not serve as many commuters as Penn Station or the Port Authority Bus Terminal. The building will connect trains from New Jersey, and subway lines and ferries.
The building has a large skylight which will be opened on September 11 each year as well as on warm days.