Google self-driving car hits local bus in California
Published time: 29 Feb, 2016 23:00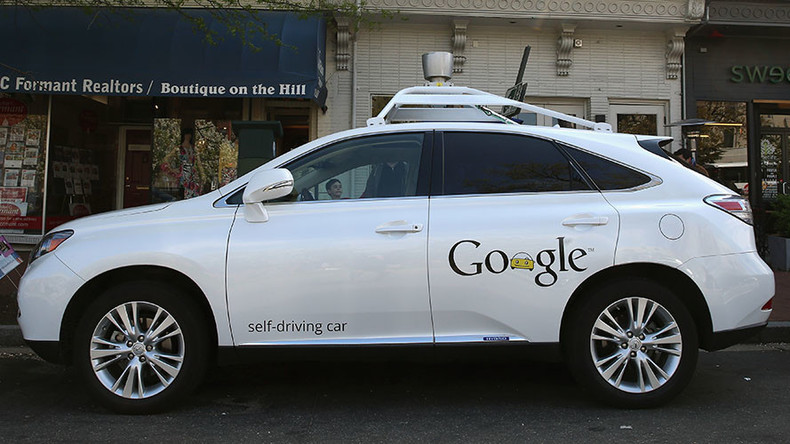 In what may have been the first traffic accident that is the fault of artificial intelligence, one of Google's self-driving cars hit a municipal bus in Silicon Valley. Google has modified the vehicle's software in the aftermath of the incident.
The self-driving Lexus was trying to navigate around sandbags at an intersection near its headquarters in Mountain View, California when it struck the side of a bus, according to a report Google filed with the Department of Motor Vehicles (DMV) on February 23.
The vehicle, Google said, was traveling at less than two miles an hour, while the bus was moving at 15 miles an hour.
The car had its legally-required test driver in the driver's seat when it happened, but the car-sitter thought that the bus would yield, so opted not to grab the wheel to make a correction.
The DMV posted an incident report on its website on Monday.
"In this case, we clearly bear some responsibility, because if our car hadn't moved there wouldn't have been a collision," Google said in a statement. The company added that it the incident prompted it to refine its software.
"From now on, our cars will more deeply understand that buses (and other large vehicles) are less likely to yield to us than other types of vehicles, and we hope to handle situations like this more gracefully in the future," the statement said.
The experimentally outfitted Lexus SUV got into the accident on Valentine's Day, but the crash occurred at low speed and caused no injuries. The bus only suffered minor damage.
The Mountain View Police Department said that no police report was filed concerning the fender bender.
While this incident may be the first traffic collision that is the fault of an intelligent machine, Google's cars have previously been involved in accidents around Mountain View, mostly when they were rear-ended. Under state law, Google is required to retain data from the moments before the incident.