600k+ registered Texans don't have proper ID to vote on Super Tuesday
Published time: 29 Feb, 2016 22:31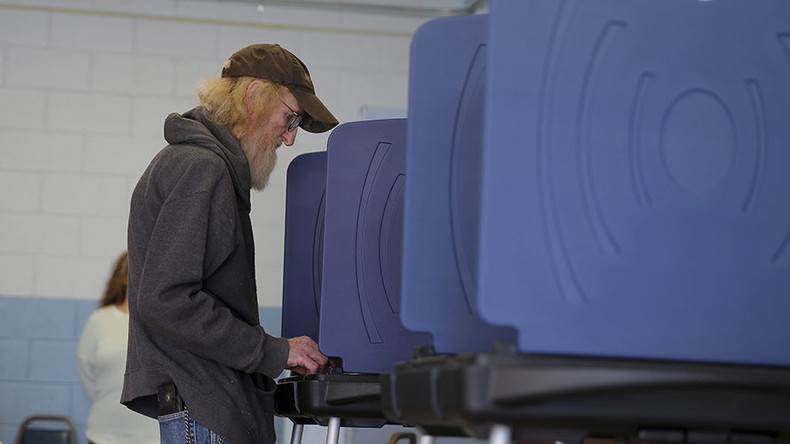 Of the 13 states holding 'Super Tuesday' primary contests, five have enacted stringent voting laws in recent years. In Texas alone, well over half a million registered voters do not have proper identification.
Super Tuesday will mark the first time since the US Supreme Court invalidated a crucial section of the Voting Rights Act that Alabama, Georgia, Tennessee, Virginia and Texas will put their voting laws to the test during a presidential campaign.
These five southern states were previously required federal approval for any changes to voting laws, given their history of racial discrimination, under Section 5 of the landmark 1965 civil liberties legislation.
Texas sued the Department of Justice in 2012, after the DOJ blocked a voting law over its "strict, unforgiving burdens" that obtaining a state voter ID certificate would have placed on poor and minority voters.
The Supreme Court's ruling effectively hindered challenges to voting laws that supporters say are designed to root out voter fraud. The justices required Congress to devise a new formula to apply to states that were affected by Section 5, which lawmakers have yet to do.
"This is the first presidential election in the more than 50 years of the Voting Rights Act that the department's ability to enforce the act has been so severely cut back," said Vanita Gupta, head of the Justice Department's civil rights division, according to the Washington Post. "Until Congress acts to restore the full protection of the act, we are fully committed to doing all that we can to make sure every eligible citizen has equitable access to a meaningful vote."
Opponents of voter ID laws say there is scant evidence of significant fraud or voter impersonation, and that the laws passed in conservative-leaning states are about restricting voter access, especially among constituencies that would not vote for conservative candidates.
In 2014, a federal court in Texas found that the state's voting law would affect more than 600,000 registered voters, many of them black or Hispanic.The state is currently appealing the ruling.
"Based on Texas' own data, 600,000 to 800,000 registered voters don't have the government-issued ID needed to cast a ballot, with Hispanics 46 to 120 percent more likely than whites to lack an ID," The Nation's Ari Berman, who authored a book about modern voting laws, wrote in 2013. "But a much larger segment of the electorate, particularly women, will be impacted by the requirement that a voter's ID be 'substantially similar' to their name on the voter registration rolls."
Berman noted that dozens of the 254 counties in Texas do not have a Department of Motor Vehicles office, which issues voter IDs. Furthermore, voters must confirm their identity with official documents, like a birth certificate, that cost money to obtain. A concealed weapons permit is sufficient identification to vote in Texas, yet state-issued student IDs are not.
Virginia's voter ID law is currently subject to a lawsuit in federal court challenging its photo identification requirements. The lawsuit cites state election documents that say around 197,000 registered voters in the state did not have a driver's license as of October 2014.
A lawsuit challenging Tennessee's voter ID law was dismissed in December. University students had sued the state over a provision of the law that prohibited the use of state-issued student IDs to vote.
"If this ruling stands, it is further proof that voting rights law — weakened over the years by Supreme Court decisions and Congressional inaction — fails to protect against even this obvious discriminatory behavior by Tennessee state legislators," said Jon Sherman, counsel at the Fair Elections Legal Network, a voting rights advocacy organization that filed the lawsuit in March 2015.
Earlier this month, a federal judge decided not to block Alabama's voter ID law, which requires a government-issued photo ID.
The National Conference of State Legislatures considers the photo ID voting laws in Georgia, Tennessee, Virginia, and Texas to be "strict" while Alabama's law is rated as "non-strict."