Virginia police kill black teen wielding BB gun
Published time: 29 Feb, 2016 21:39
Edited time: 20 Dec, 2016 00:13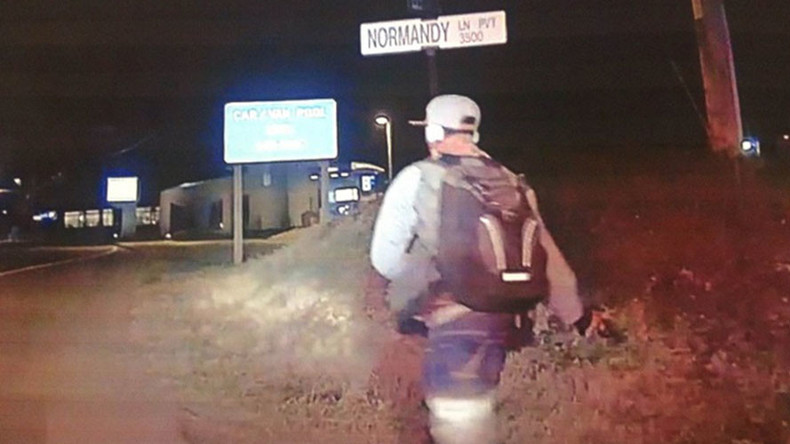 An 18-year-old black high school student was tased and shot dead by police officers in Roanoke, Virginia, who say the teen did not obey commands and pointed a BB gun at them. Officers involved in the shooting have been placed on administrative leave.
Roanoke County Police Chief Howard Hall identified the deceased on Monday as Kionte DeShaun Spencer, saying the teen was shot twice on Friday night, WDBJ reported. Prior to the shooting, police made two attempts to use a Taser on Spencer, but neither was effective for unknown reasons.
The teenager died of his wounds to the hip and the collarbone at Carilion Roanoke Memorial Hospital, where he was taken 15 minutes after the shooting.
According to the preliminary investigation, police responded to a 911 call about a black male wearing a bandana and a hoodie waving a handgun in the parking lot.
"He was waving it at cars, and he turned around and waved it at me," witness Thomas Gill told the Roanoke Times.
According to the police, officers demanded Spencer to stop and drop the gun they saw in his hands. Spencer ignored the commands and continued walking. When he turned toward them, two officers opened fire.
The weapon was still in Spencer's hand when he was shot, Hall said.
"That is a potential deadly encounter," the police chief said. "Our officers responded within their training."
The gun recovered from Spencer's right hand was identified as a 4.5-mm Crosman C-11, a CO2-powered pellet pistol. During the press conference on Monday, Roanoke County police showed a visual comparison between the C-11 and a Heckler & Koch 930, a 9mm handgun it closely resembles.
At the conference, Hall also showed stills from dash-cam video in the police cruisers, which prove that the teenager was armed.
"I don't know at this point if this was a situation that could have been quote 'de-escalated'," Hall said, according to WSLS. "This was a deadly force encounter, despite the fact that we now know that this handgun was an air gun."
While police claimed their actions were within protocol, Spencer's family is suspicious.
"Definitely uncharacteristic of my brother, that's why I didn't believe it," Spencer's brother Carl said, according to WDBJ. "Like, I couldn't believe that man. Like, I never thought it would happen like that."
The officers, who have not been named, were put on an administrative leave, a standard procedure in such cases.