Kansas shooting rampage: 4 dead, 14 injured, shooter ID'd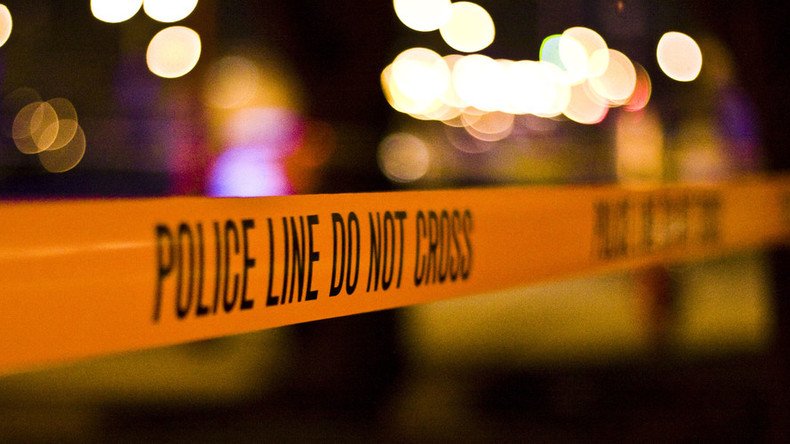 The shooter who killed three people and injured 14 others before being shot dead by law enforcement at Excel Industries in Hesston, Kansas, has been identified by local media as Cedric Larry Ford, an employee of Excel.
KWCH released a photo, tweeting, "Multiple employees & witnesses confirm SHOOTER is Cedric Ford."
A video that Ford uploaded to his Facebook account has also been shared on social media:
Ford has a criminal history in both Harvey County, Kansas and Broward County, Florida where he is originally from, according to online court records. On December 17, 2010 in Harvey County, he was arrested on charges of parole violation, domestic battery, drug possession, possession of drug paraphernalia, traffic violations and theft, though it is unknown if he was convicted. In Florida, he was convicted of fleeing police, battery, and grand theft.
Harvey County Sheriff T. Walton hosted a second press conference shortly after 9:00 pm, telling reporters that there was still "a lot of things we have to do," but also providing new confirmed counts of victims.
All four shooting deaths took place in the Excel building, including the death of the shooter himself, Walton relayed. Including the shooter and those who were injured but not killed, a total of 18 people were shot across multiple locations.
Fifteen people were shot in the Excel building, one shot outside in the parking lot, and off the premises in two separate areas two others were shot. Before arriving to the Excel building, the shooter was driving from the town Newton, where he fired on two other vehicles, hitting one person. Still on the way to the Hesston, he shot another person in the leg and stole their car, which he then took to the Excel building.
Of those injured, five are in critical condition and one is in surgery.
Walton also confirmed Ford acted alone, using a pistol and "assault style" weapon.
Witness accounts described a "pop, pop, pop" sound before employees escaped the scene.
One woman's reaction to being reunited with her husband who was at the scene was captured on camera.
"I was able to talk to him. He said he's OK. He did say somebody next to him got shot," the woman said before being pointed to her husband.
"Oh my God!" she cried.
Martin Espinoza was working at the Excel plant and made eye contact with Ford, telling the Associated Press, "I looked right at him and he looked right at me."
Espinoza described Ford as typically calm.
The Hesston Record reported that Ford was carrying an AK-47 at the time he was shot and killed.
Seven injured individuals, including five with serious injuries, are being treated at Via Christi Hospital in Wichita, Hutchinson News reported.
In an earlier news conference, Walton said the FBI would conduct an investigation.
Excel is a manufacturer of lawn care products. Hesston is a city in central Kansas about 36 miles north of Wichita.
You can share this story on social media: