'I love the poorly educated': Trump victory speech boast bemuses Twitterverse
Published time: 24 Feb, 2016 15:54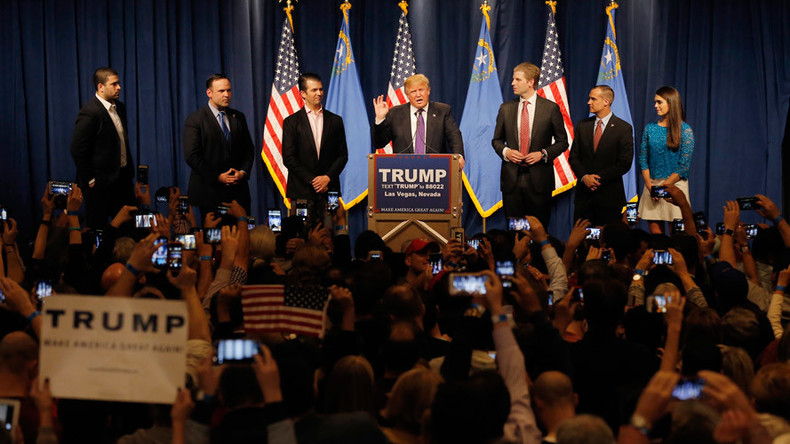 In Donald Trump's victory speech after his resounding win in the Republican Nevada caucus, he made an admission that is the perfect fodder for a 'Saturday Night Live' sketch… and to take social media by storm.
READ MORE: Trump claims big victory in Nevada GOP caucuses
"We won the evangelicals. We won with young. We won with old. We won with highly educated," the billionaire trumpeted to a raucous crowd at a Las Vegas casino. "We won with poorly educated. I love the poorly educated."
Twitter reacted swiftly to the comment.
It's not the first time Trump has become the object of scorn on social media based on something he's said...
Or done...