10 little iPhones: DoJ seeks to force Apple's hand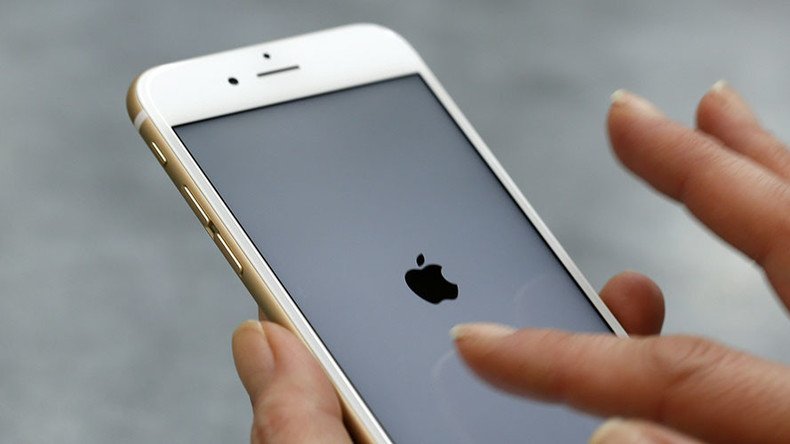 The US Department of Justice is joining the FBI in pressuring Apple. Even as the Bureau is saying that their request to unlock the San Bernardino shooter's iPhone is a one-time thing, the DoJ is demanding Apple's help in unlocking at least nine more.
Apple's concerns that creating a backdoor for the FBI will lead to similar requests are growing increasingly founded. For three months, the US government has been fighting Cupertino over making a master key to gain access to locked iPhones. In response to concerns about privacy and security, the FBI has painted the demand for Apple's assistance as a small action needed in response to an unusual request.
However, the Department of Justice is now demanding Apple's help for cases in New York City, Chicago, Los Angeles, Boston, and San Francisco, the New York Times reports. Although the FBI insists that the key is necessary to fight terrorism, the Department of Justice's cases seem to be related to drug trafficking and pornography.
The DOJ's case has been ongoing for the past three months. In order to make Apple comply, the prosecution is invoking the All Writs Act. Originating in 1789 and last updated in 1911, the law gives courts the ability to require actions to comply with their orders, usually at the behest of government officials.
However, NSA whistleblower Edward Snowden explained that the technical changes that the FBI demanded would make it possible to break into an iPhone "in half an hour."
Cybersecurity legend John McAfee seconded Snowden's remarks by explaining that "There is no question that what the FBI has asked Apple to do is create a backdoor."
Backdoors were a common security measure during the earlier days of computeing that allowed programmers and tech support people to repair problems with computers. IT support would dial into the backdoor and take control over the computers to find out what the problem was, in the same way that the FBI wants to be able to open the San Bernardino's phone with Apple's help.
However, the backdoor did not always open only for those authorized to access the system. Hackers also quickly learned to exploit this weak point, allowing them to take control over computers as well.
For example, a 16-year-old boy in England was arrested earlier this month for hacking into the emails of senior US officials and posting nearly 30,000 US government employees' private information online. The agencies affected by the hack were the CIA, the White House, and… FBI.
You can share this story on social media: