16yo suspected of hacking CIA, FBI, White House arrested in UK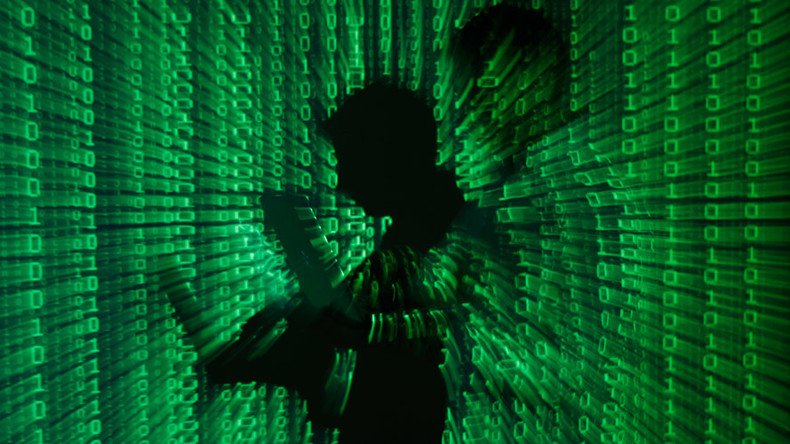 Police in England have arrested a teenage boy on suspicion of hacking into the emails of senior US officials last year and posting nearly 30,000 US government employees' private information online this week. He has reportedly been released on bail.
The South East Regional Organized Crime Unit (SEROCU) sent out a terse email to the media on Friday, confirming that they had arrested a 16-year-old boy in the East Midlands region of England this past Tuesday, February 9. The arrest was connected to three alleged violations of the Computer Misuse Act of 1990.
It was not immediately clear if the teen was actually "Cracka," one of the hackers from the online collective 'Crackas With Attitude' (CWA) that boasted hacking into the private email accounts of CIA Director John Brennan, Director of National Intelligence James Clapper, and the senior White House adviser on science and technology John Holdren, over the past several months.
In messages on social media after the hacks, "Cracka" said he was a teenager living in the UK.
In messages to Vice's Motherboard blog, the teen denied he was Cracka.
"I'm not who you think I am," he wrote.
The teen confirmed that he had been arrested (using the term "v&" or 'vanned') and kept in jail for seven hours before being released on bail, but maintained that he had told the police nothing.
"They're trying to ruin my life," he said, adding, "I'm innocent until proven guilty so I have nothing to be worried about."
Other hackers gave contradictory opinions about whether "Cracka" may have been the same person as the hacker known as DotGovs, who broke into a Department of Justice computer system last week and released names and other information on 29,000 government employees at the Department of Homeland Security and the Federal Bureau of Investigation on Monday.
In both cases, the accounts were broken into using "social engineering" – obtaining private passwords from service providers or tech support by posing as an authorized holder of the account – rather than computer decryption.
Likewise, in both cases the perpetrators said the hack was an act of protest against the US policy of supporting Israel. They declared that their work was dedicated to "Free Palestine."
"We've mainly planned the US because they've been funding Israel more for Palestine to be slaughtered and war crimes," one of the hackers from CWA told RT in October of 2015, after they had leaked emails from the CIA head's AOL account.
"Cracka was DotGovs, he just didn't want to draw attention to himself," a hacker who used to be part of CWA told Vice's Motherboard blog.
Two other hackers also confirmed that Cracka and DotGovs were the same person. Another associate, known as "Cubed," told the Daily Dot that Cracka had been arrested and his electronics confiscated, but was then released on "unconditional bail."
Some hackers disagreed, however, posting on Twitter that DotGovs and Cracka were not one and the same person. Another ex-CWA member said that Cracka was no one person, but the Internet in general.
You can share this story on social media: