Muslim man files lawsuit after Oklahoma gun range refuses to serve him
Published time: 18 Feb, 2016 20:41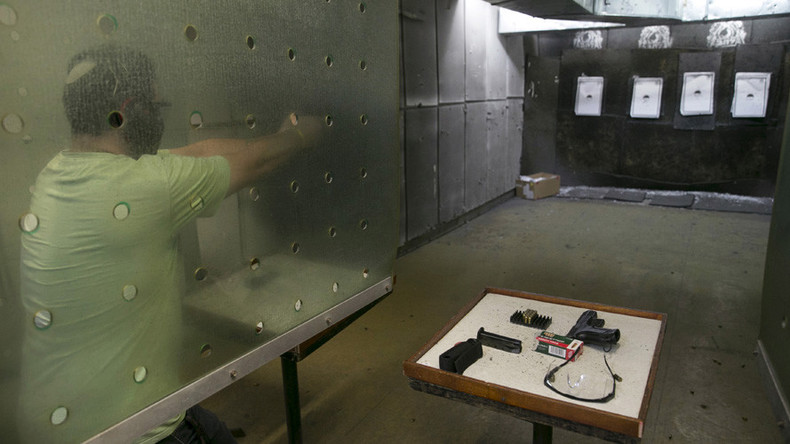 An US army reservist and CAIR board member filed a lawsuit against an Oklahoma gun range after he was allegedly asked to leave when he identified himself as a Muslim
The lawsuit was filed on behalf of Raja'ee Fatihah in the US District Court in Muskogee against the owners of Save Yourself Survival and Tactical Gun Range. The defendants were named as Chad and Nicole Mayhorn Neal, owners of the establishment which has a sign declaring it to be "Muslim-free."
"This privately owned business is a Muslim-free establishment," the sign reads. "We reserve the right to refuse service to anyone."
Similar signs have been posted on shooting ranges in Arkansas, Florida, Kentucky and New York, according to Brady Henderson, legal director for the Oklahoma chapter of the American Civil Liberties Union, which filed the lawsuit.
The complaint said that Fatihah went to the range in October after learning of the signage, and was told to leave when he identified himself as a Muslim.
In doing this, the defendants violated the Civil Rights Act of 1964 and state non-discrimination law, to the lawsuit argued. Henderson said that the issue is no different from a business discriminating against someone based on race.
"Whether the sign in question says 'no Muslims' or whether it says 'no coloreds' or whether it says 'no women' or 'no Christians' or 'no Buddhists' ... it is just as un-American and fundamentally it is just as wrong," said Henderson, according to AP.
Fatihah is a board member for the Muslim advocacy group Council on American-Islamic Relations (CAIR), which joined with the ACLU to bring the lawsuit. He said that the owners of the gun range were welcoming until he told them that he was a Muslim, at which point, the lawsuit claims, they asked Fatihah if he was there to murder them.
Robert Muise of the American Freedom Law Center is representing Chad and Nicole Neal. He says that Fatihah was denied service because he was hostile and aggressive, not because of his religion. Fatihah denies that he acted belligerently.
READ MORE: 'Muslim Free Zone': Arkansas gun range bans Islamic customers
"It's not about religious discrimination, it's about public safety. The law does not require a gun shop or gun range owner... to equip or train the next terrorist." Muise said. "The only thing the law prohibits is if somebody denies services strictly on the basis of religion, and that didn't happen here."
Muise had previously represented a Florida gun shop owner in another case of alleged discrimination that was brought by CAIR in 2015. The case was dismissed by a federal judge when it was determined that CAIR could not prove that its members were harmed by the store's Muslim-free policy, according to ACLU's Henderson.