Build your own military base, movie studio or prison: US naval base on sale for $1mn
Published time: 17 Feb, 2016 19:10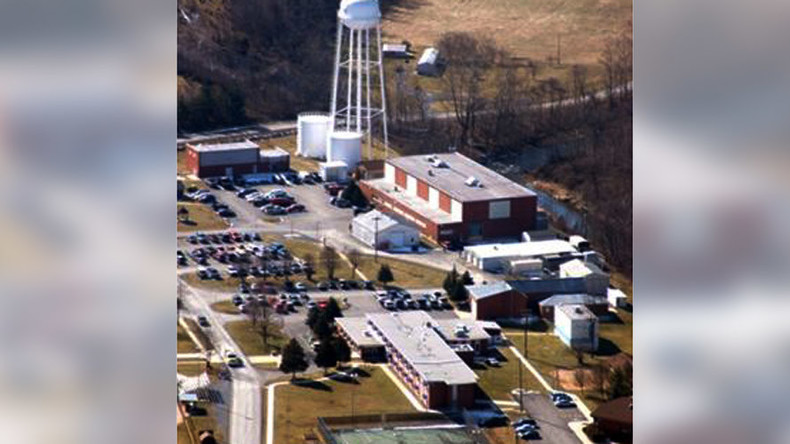 Those seeking a starting point from which to exact control over the world's seas should look no further than this US naval base in West Virginia, which is up for auction online.
Although the 122.85 acre lot is hundreds of miles away from the ocean, it could be a good opportunity for first-time buyers struggling to get on the notoriously exclusive military base ladder.
Alternatively, potential purchasers of the delightfully-named Sugar Grove may opt to transform it into a correctional facility, a new filmmaking Tinseltown, or a even a military camp - although anyone hoping to wage war is likely to face the wrath of the base's former owners, the US government.
Sugar Grove directed part of the US Navy's shipping in the Atlantic Ocean. The base operated for 60 years, acting as an information support center until it was decommissioned in September last year.
In its heyday, 450 personnel and their families would have been stationed at the base, the Charleston Gazette Mail reports.
The facility's auctioneers say that, with an overhaul, it could become anything from a university campus or movie studio, to a quiet holiday retreat in the West Virginia mountains.
That thought had crossed the minds of some at the Department of Public Safety and Correctional Services, but ultimately they baulked at the estimated multi-million dollar cost of transforming the base into a women's prison.
Online bidding has already begun on the base via the website of the US General Services Administration, with the leading bid currently standing at $1 million - a bargain for what is potentially either a small town or a stepping stone to world domination.
The former operations center comes with 80 single-family homes, a 45,424 sq ft main building, a youth activity center, and the all-important restaurant/bar. Recreational facilities such as tennis courts, a swimming pool and baseball fields are included around the tree-lined base.