'Lousy' expertise: Trump responds to Obama's saying president's job 'is not hosting a talk show'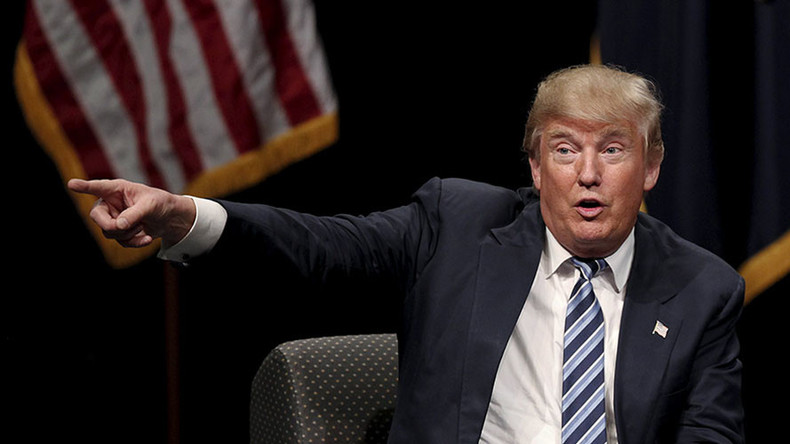 The US President made it clear he doesn't take the Republican frontrunner seriously, saying that leading the country is not a reality show and should not be done by someone who is not good at geography or history. Trump responded in a typical fashion.
"I continue to believe that Mr. Trump will not be president... I think [the American people] recognize that being president is a serious job. It's not hosting a talk show or a reality show, it's not promotion, it's not marketing. It's hard," Barack Obama said on Tuesday, while speaking at a press conference at the end of a Southeast Asian leaders' summit in California.
During the primaries some campaigns "seem like entertainment," and are often reported as such, the US leader said, adding that "as you get closer, reality has a way of intruding." The head of state "has the nuclear codes," and has "to make sure that the banking system doesn't collapse," the president pointed out during his criticism of the Republican candidate.
Being in the Oval Office means "getting it right" on the international stage too, he added.

READ MORE: Obama in wonderland? US 'schizophrenic' on Syria as Kurds, govt forces advance
"Whoever's standing where I'm standing right now... is often responsible for not just the United States of America, but 20 other countries that are having big problems or are falling apart and will be looking for us to do something," Obama said.
His successor should also be "able to work with leaders around the world in a way that reflects the importance of the office," he said, adding that "it gives people confidence that you know the facts, and you know their names, and you know where they are on a map. And you know something about their history."

READ MORE: Not so American? Russian WWII soldiers feature in Trump's campaign video, then get cut
Speaking later on the same day in Beaufort in South Carolina, Trump said he has long been ready for the pressures of the top job, adding he considered the criticism to be a "compliment," as it came from a person with "lousy" presidential expertise.
Interesting how President Obama so haltingly said I "would never be president" - This from perhaps the worst president in U.S. history!

— Donald J. Trump (@realDonaldTrump) 17 февраля 2016
"He has done such a lousy job as president. You look at our budgets. You look at our spending. We can't beat ISIS... Our borders are like Swiss cheese," Trump said. "This man has done such a bad job," he added.
Saying that the country has had a "failed president," the mogul said he should have taken it in his hands long ago instead of backing other Republican presidential nominees who found it "tough" to win. Had he run instead of Mitt Romney, Obama "would have been a one-term president," Trump stated.
"I backed Romney, I backed [John] McCain – both lost and this time I said very simply, I said: We are gonna do it ourselves, we are gonna do it right," he announced.