Twister mystery: Miami wakes to tornado warning and wind damage (VIDEO)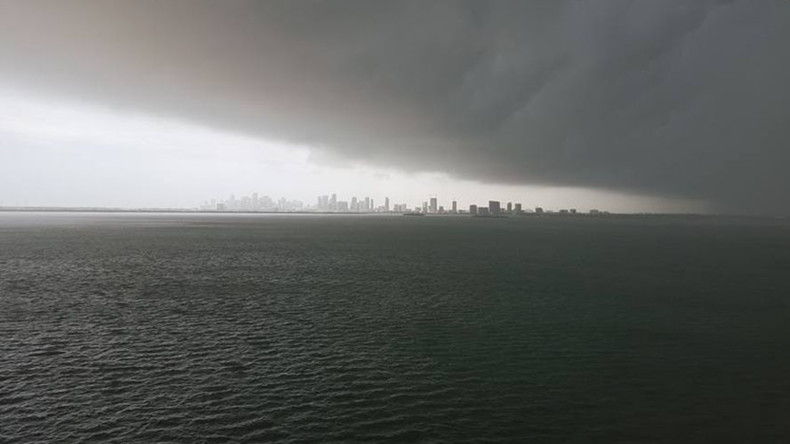 A tornado warning issued in south Florida Tuesday morning woke up residents, if the giant thunderstorms hadn't already.
Officials have not yet confirmed any actual tornadoes touched down, but several reports by locals online say "tornadoes" overturning a trailer on a highway, damaging cars, and downing trees.
With thousands of sharks spotted off the coast of Florida this week, could this be the perfect recipe for a Sharknado?
READ MORE: 10,000+ sharks caught drifting off Florida coast in incredible aerial footage (VIDEO)
Northwest Florida and Mississippi were hit by tornadoes Monday with ten homes receiving significant damage, according to Escambia County spokeswoman Joy Tsubooka.
A 94-year-old woman had to be rescued from the debris of her destroyed home using a chainsaw, a resident of Century told the Associated Press.
You can share this story on social media: