Astronaut ice cream is a hoax, childhood memories now ruined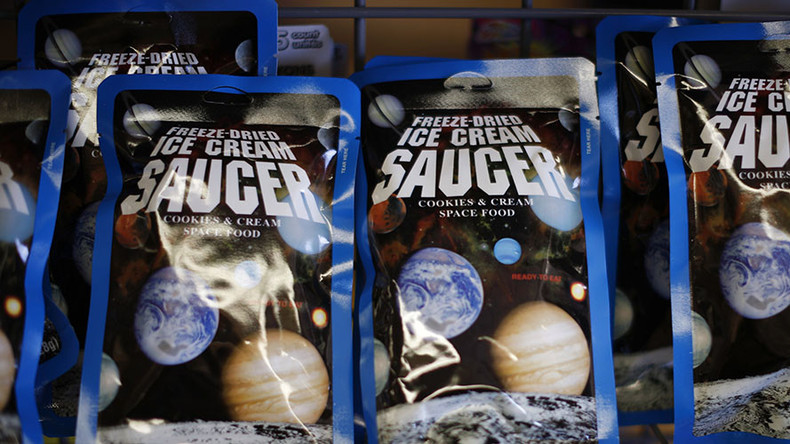 Get ready to ice-scream and have part of your childhood ruined. That chalky, not-so-tasty astronaut ice cream has been found to be one big whopper of a lie.
Astronaut Walter Cunningham has revealed that the vacuum-packed, freeze-dried "dessert" was never on board Apollo 7, which was thought to be the inspiration for the science museum gift shop staple.
The millennials at Vox went to the National Air and Space Museum storage facility in Washington where they discovered all things astronaut including John Glenn's feeding tube and chocolate cubes from the Apollo missions.
Curiously missing was the elusive astronaut ice cream.
Manufactured by Whirlpool (yes, the dishwasher company) in 1968 to mark the Apollo 7 mission, there is no proof that it ever found its way on board.
"We never had it," Cunningham told Vox's intrepid reporters, who boldly went where no journalists had gone before.
Cunningham credits its fame to a myth spread by the press that vanilla ice cream was on Apollo 7, saying the crew weren't fans of sweet foods, instead preferring tasty bacon bars.
Transcripts from the mission don't contain any mention of ice cream either, which makes sense as crumbly food and zero gravity don't gel well, despite the snack's gelatine coating.
Buzz Aldrin said in an interview that NASA preferred bite-size, crumb-free food and even added a layer of gelatine to Neil Armstrong's fruit cake to prevent crumbs from clogging the instruments.
Today's astronauts can eat actual ice cream in space now that they have better freezer technology.
Astronaut Foods produces the dehydrated novelties in its Boulder, Colorado factory, which sounds like it's as energy efficient as a space capsule, according to their website.
They may want to change the About page which says, "Astronaut Ice Cream and other freeze-dried foods have been aboard space missions since the early Mercury Missions", given that Vox has now debunked that claim.
Then again, there are those who think it's all fake, not just the ice cream.
Conspiracy theories about the Apollo moon landings actually taking place on a soundstage persist to this day.
Recent polls found that 25 percent of Brits and seven percent of Americans believe it was a hoax, including this 1992 film character.
You can share this story on social media: