Hawaii declares health emergency to fight mosquitoes carrying Zika, dengue fever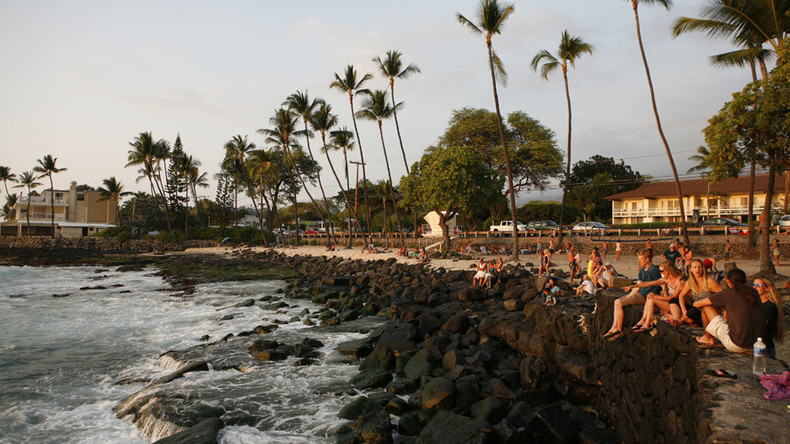 Hawaii has declared a state of emergency in a move to fight and prevent mosquito-borne diseases such as dengue fever and the Zika virus, which the state's governor called a threat to public health and welfare.
"We are doing everything we can to be prepared, to be proactive, to prevent vector-borne diseases here in Hawaii," Gov. David Ige said in a proclamation he signed Friday.
So far, Hawaii has not seen cases of the Zika virus transmission, but it is on standby following a decision by the Centers for Disease Control and Prevention (CDC) to put emergency centers on a Level 1 alert last week.
But there is an ongoing outbreak of dengue fever at Big Island, where there were more than 250 confirmed cases. One of the major concerns now is that mosquitoes that can carry dengue fever also can carry the Zika virus, which potentially puts the island at risk.
There are also flights between American Samoa, one of the Pacific islands affected by a Zika outbreak, and Hawaii.
"Hawaii Emergency Management Agency will be working with all the county mayors and the county civil defense coordinators to ensure that statewide we are ahead of the game and proactive in responding to vector-borne diseases," the governor said.
The emergency proclamation means that Hawaii will have access to the Major Disaster Fund, granting it an option to acquire more funds to control outbreaks and waive certain laws and regulations if necessary.
"One of the things that this emergency declaration from the governor will allow us to do is that we can in fact enforce that we will come and take care of mosquitoes on a property that someone is refusing, because it is a public health emergency," Virginia Pressler, director of the Department of Health said, AP reported.
In particular the authorities would be able to use insecticides on private property, regardless of an owner's objection.
According to Pressler, understaffed due to financial problems, the state's health regulator is now searching to hire more medical workers and scientists with the newly released funds from the governor.
Gov. Ige has said the state will begin to survey the community to verify the particular mosquito species and determine their locations. Then it will work out and implement plans for their "management, eradication and treatment," he said.
You can share this story on social media: