Water main break turns parts of Pennsylvanian city into winter wonderland
Published time: 12 Feb, 2016 23:32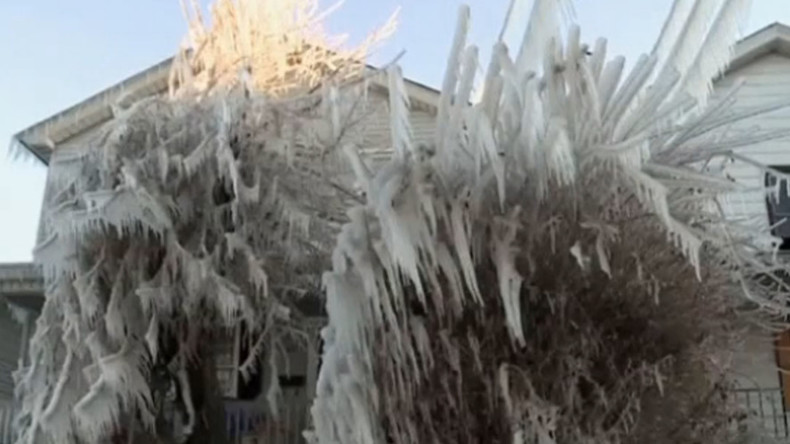 A residential junction in Scranton, Pennsylvania has been left literally frozen after a massive water main break in wintry overnight temperatures.
Residents at the corner of East Market and Meylert Avenue woke up Friday morning to icicles on their rooftops.
Power lines, cars, trees were all covered with ice after a 12-inch pipe broke around 2.30 am, reported Reuters
"There's water in the basement. I've got water coming through the windows – a foot of water, two feet of water in my neighbor's basement." Chris Blaker told WBRE/WYOU.
About 30 customers were said to be affected, ahead of one of the coldest weekends forecast in the area this winter.