Supreme Court blocks EPA Clean Power Plan, Obama vows to fight on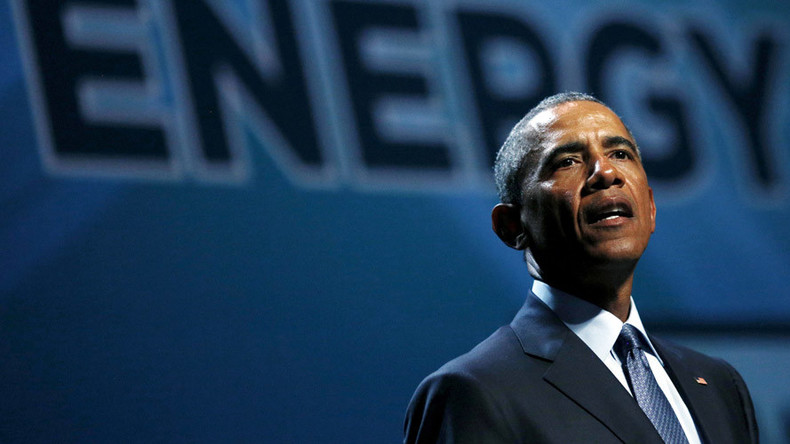 The US Supreme Court split narrowly in favor of delaying the Clean Power Plan, but the White House expressed confidence that it would ultimately defend the Environmental Protection Agency regulation imposed on much of the fossil fuel industry in court.
In a 5-4 decision on Tuesday, the Supreme Court ruled against the Obama administration, temporarily blocking its rules designed to lower carbon emissions and create green jobs in order to combat climate change. Utilities and coal miners joined 27 states to successfully take on what they argued to be a usurpation of states' rights.
The Clean Power Plan mandates that states and utilities phase out some coal use to make way for more wind and solar power or natural gas. It aims to decrease carbon emissions by 32 percent by 2030. The first emissions limits would be enforced in 2022.
"We are thrilled that the Supreme Court realized the rule's immediate impact and froze its implementation, protecting workers and saving countless dollars as our fight against its legality continues," West Virginia Attorney General Patrick Morrisey said in a statement.
The Obama administration was not as thrilled, but maintained its view that the EPA rule would be upheld in court.
"We remain confident that we will prevail on the merits," White House Press Secretary Josh Earnest wrote in a press release. "Even while the litigation proceeds, EPA has indicated it will work with states that choose to continue plan development and will prepare the tools those states will need. At the same time, the Administration will continue to take aggressive steps to make forward progress to reduce carbon emissions."
The Supreme Court case centered around the ability of opponents of the Clean Power Plan, which included Southern Co., Peabody Energy Corp., and the US Chamber of Commerce, to make the case that there was a "fair prospect" that businesses would have to spend billions to comply with regulations that may be later undone by the courts.
Democratically appointed justices Stephen Breyer, Ruth Bader Ginsburg, Elena Kagan, and Sonia Sotomayor were in the minority in siding with the Obama administration's argument, calling the delay request "extraordinary and unprecedented."
"A stay that delays all of the rule's deadlines would postpone reductions in greenhouse gas emissions and thus contribute to the problem of global climate change even if the rule is ultimately sustained," US Solicitor General Donald Verrilli told the Supreme Court.
The delay remains in effect until a federal appeals court makes a decision on the case. That will take months, possibly late into 2016, as arguments are scheduled to begin on June 2. The Supreme Court could have the case back in time for its next nine-month term, which begins October 3. That will cost the EPA the opportunity to enforce its deadline on states, which would have required them to propose emission reduction plans by September 6 or seek two-year extensions.
You can share this story on social media: