Croc-shock: Florida man arrested for throwing alligator through Wendy's window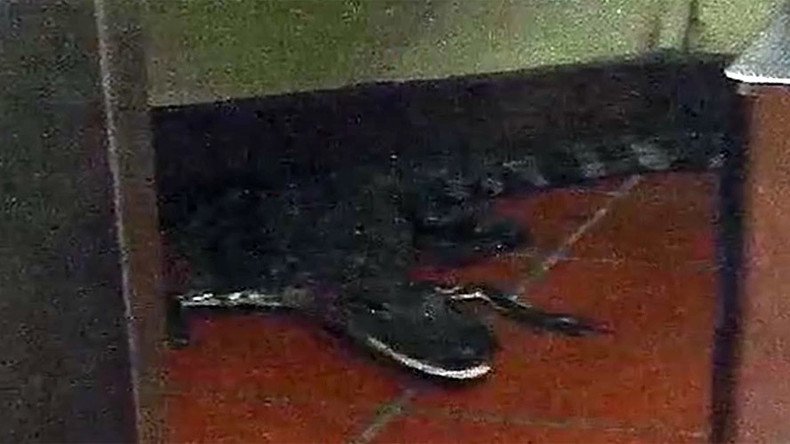 A Florida man has been arrested for aggravated assault after he allegedly threw an alligator through the drive-thru window of a Wendy's fast-food restaurant.
Josh James allegedly picked up the 3.5ft alligator from the side of a road back in October and drove to a nearby Wendy's in Jupiter, according to WPTV. When the fast food worker taking his order turned her back, James reportedly tossed the gator through the window.
Florida Fish and Wildlife tracked James down in December, through his credit card receipt, but he wasn't arrested until Monday when he handed himself in to police.
The 24-year-old's parents told local TV station WPTV that their son knew someone who worked at the restaurant, and that the incident was nothing more than "a stupid prank".
READ MORE: 6 injured after leopard strays into school, attacks staff (VIDEO)

However, James is due to spend his second night in jail as he faces charges of assault with a deadly weapon with intent to do less than murder, and is being held on a $6,000 bond.
He has also been ordered to have no contact with any animal – except his mother's dog – and to stay away from drugs or alcohol. If James violates the terms of his agreement after his release, he will lose his bond and be returned to jail.
You can share this story on social media: