'Pretty good': Bernie Sanders & Larry David set to appear on SNL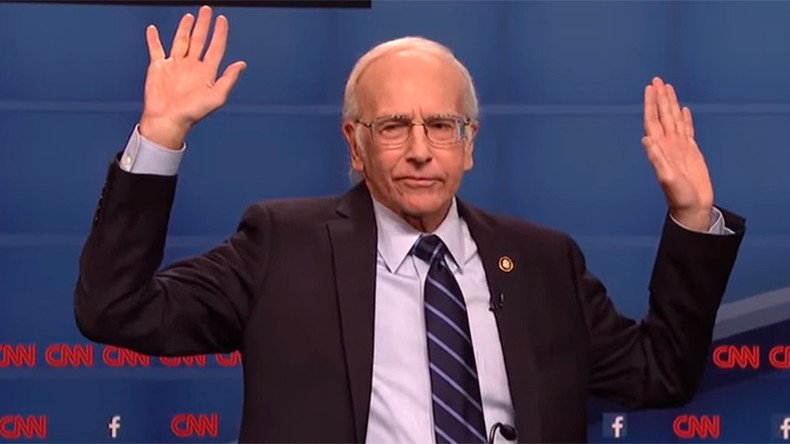 Vermont Senator Bernie Sanders tonight will make his "Saturday Night Live" debut, a rite of passage for most major presidential candidates, when he shares the screen with his impersonator, "Seinfeld" co-creator and "Curb Your Enthusiasm" star Larry David.
David, who is hosting tonight's episode, premiered his depiction of his fellow Brooklynite last year as a surprise guest during a hilarious debate sketch.
Not since Tina Fey's send-up of former Republican vice presidential candidate Sarah Palin...
...has there been such a response to the iconic program's political parodies.
I'm no "Punxsutawney Phil" but I'm predicting at least six more weeks of Larry David doing his Bernie Sanders bit on SNL.

— Mike Glenn (@mrglenn) February 2, 2016
Sanders approves of David's version of him, returning the favor on the ABC late-night talk show hosted by Jimmy Kimmel.
The frontrunner in the Democratic New Hampshire primary is the third candidate to appear on the NBC show this season.
Former Secretary of State Hillary Clinton appeared on the show alongside her impersonator comedian Kate McKinnon in December.
On the Republican side, Donald Trump hosted the program in November amid boycotts and protests.
READ MORE: New Yorkers rally outside NBC studios to protest Trump hosting SNL (VIDEO)
You can share this story on social media: