Chicago cops avoid punishment by retiring with generous pensions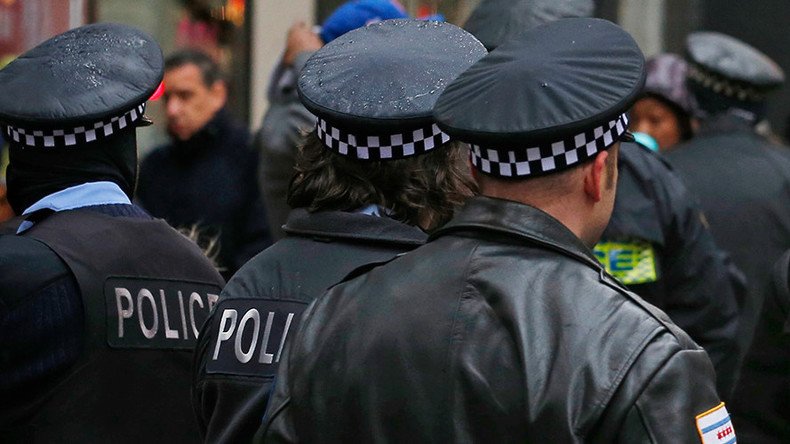 After coming under internal investigation over involvement in a scandal that resulted in a man's death at hands of police, three Chicago police officers are retiring. Some of them will receive pensions in excess of $100,000 annually.
Six officers of the Chicago Police Department were accused of covering up a 2004 manslaughter incident, in which one of their own punched David Koschman in face. The 21-year-old fell into a coma and died 11 days later.
The officer who punched Koschman, Richard Vanecko, is a nephew of former Chicago mayor Richard M. Daley. He eventually pleaded guilty to charges of involuntary manslaughter in 2014. The six officers said to have helped Vanecko cover up the incident were being investigated at the recommendation of Chicago Inspector General Joseph Ferguson.
The Chicago Police Board has not yet made official any disciplinary charges against the men, but Police Superintendent John Escalante said Friday that he was pursuing punishments that "range from suspension without pay to job termination."
But since Ferguson made the report, which police unions in Chicago tried to block, three of the officers under investigation – Commander Joseph P. Salemme, Chief of Defectives Constantine G. Andrews and Detective James Gilger – have retired. Salemme and Andrews are receiving pensions in excess of $100,000 annually.
The other three officers — Lt. Denis P. Walsh, Sergeant Sam J. Cirone and Detective Nicholas J. Spanos — remain on the force, but they also could avoid any punishment by retiring.
During a 2011 investigation of Koschman's death, the six officers in question asserted that Vanecko had acted in self-defense, and even fabricated witness claims in order to help close the original investigation into the death. Mayor Rahm Emanuel's administration has not released the contents of the Inspector General's report into the affair, explaining that such reports are confidential.
READ MORE: Chicago police officers tampered with dashcams to destroy footage
Attorneys representing Koschman's family have expressed their frustration with the Mayor Emanuel's decision.
"Particularly in light of pressing questions about transparency and delays in disclosure, it is very distressing to learn that the Inspector General's report was completed months ago and has not been released to the public." said attorneys G. Flint Taylor and Locke Bowman. "The Emanuel administration can't possibly think the public isn't interested."
This comes at a time when the Chicago Police Department and Mayor Emanuel are under heavy scrutiny for the death of Laquan McDonald, an unarmed black teenager who was killed by police. The officer who killed McDonald has been charged with murder and the Chief of Police has since stepped down, but protesters are still calling for Emanuel's resignation.
You can share this story on social media: