Cruel winter: Chicago police blame murder spike on 'ACLU effect'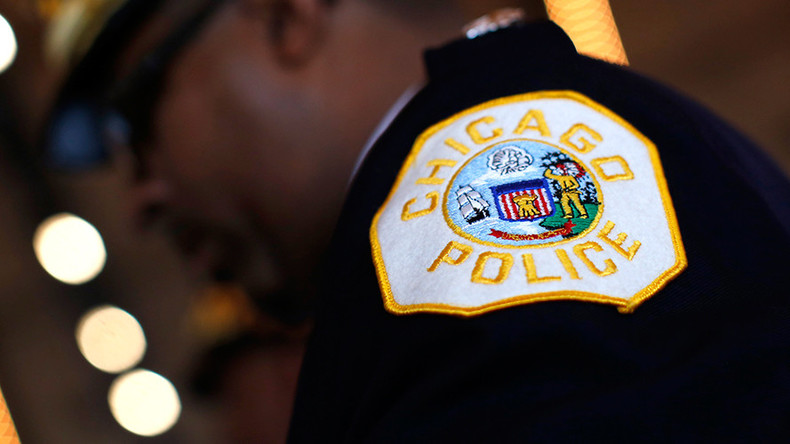 Chicago saw 51 murders in the first 31 days of 2016, up from 28 reported murders in January 2015, and many are looking to explain the surge in violent crime. Some street cops are reportedly pointing their fingers at the American Civil Liberties Union.
As the Chicago Sun-Times reports, the "ACLU effect" refers to a pact made between the Chicago Police Department and the Illinois chapter of the American Civil Liberties Union that went into effect at the beginning of 2016. The pact requires officers who stop citizens to fill out a two-page report detailing any stops, from traffic violations to investigative searches. The previous procedure was limited to a one-page "contact card" that officers filled out.
The result of the additional paperwork and attention paid to street police stops has been a massive drop in the number of stops, the Sun Times reports. The number of contact cards filled out in 2016 dropped by 79 percent.
One sergeant in a South Side police department blames the public for the police department's inability to monitor violence, the newspaper stated. Referring to the death of Laquan McDonald, a 17-year old shot multiple times while carrying a knife and allegedly walking away from a Chicago police officer, the unnamed sergeant said officers are too fearful that their stops will not be deemed legal.
However, the ACLU may have had reason to be concerned about the stops. Upon review, the group released a report in March 2015 that found that, despite representing 32 percent of Chicago's population, blacks accounted for 72 percent of all stops between May and August 2014. In addition, the ACLU found that out of 250 contact cards issued within that time frame, 50 percent did not list a lawful reason for the stop.
Claims of an "ACLU effect" follow the hotly debated "Ferguson effect" that law enforcement complained about in 2015. Named after the Missouri city that arguably started the wave of anti-police-brutality protests in 2014, which followed the officer-involved shooting death of unarmed black teen Michael Brown, the effect also argues that cops became so afraid of public scrutiny that they are left unable to do their job.
Similar sentiments have been echoed by others, such as Chicago Mayor Rahm Emmanuel, who described the Chicago police as being "in a fetal position," the Washington Post reported. Former New York Police Commissioner Raymond Kelley went so far as to say, "The rise in murders in 30 cities, that's the so-called Ferguson effect where cops are less reluctant to engage in proactive policing."
However, the ACLU does not believe that the decrease in police stops is responsible for the uptick in murders.
"There is no discernible link between the rate of invasive street stops and searches by police and the level of violence…when such stops dramatically decreased in other cities, like New York City, we saw no such rise in crime. There simply is not any evidence of this so-called 'effect,'" Karen Sheley, police practices project director at the ACLU, said in a statement on the group's website.
She went on to add, "Chicago police are under increasing scrutiny for use of force and a culture of silence. It is wrong to suggest that an effort to advance constitutional policing, transparency and oversight of police is the cause of a spike in violence over a relatively short period of time."
Chicago, a city with such a strong association with violence that it earned the moniker "Chiraq," has seen its police come under intense scrutiny over allegations of abuse and excessive force. In February 2015, The Guardian broke the news of Chicago's Homan Square, an off-the-books interrogation site where detainees were held without access to attorneys that was described as "resembling a CIA black ops site."
In April 2015, Mayor Emanuel agreed to pay out $5.5 million to victims of former Chicago Police Commander Jon Burge. Burge has been accused of running "midnight crews" of police that systemically tortured African-Americans, The Chicago Sun-Times reported.
You can share this story on social media: