Muslims fired by Wisconsin firm for unscheduled prayer breaks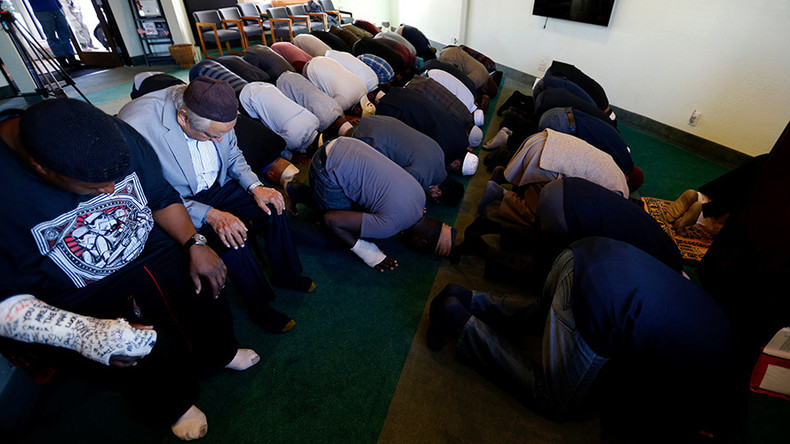 Seven Muslims have been fired by a Wisconsin company amid a prayer-break dispute. Muslim employees took unscheduled prayer breaks after the company ceased accommodating work stoppages that allowed workers to pray in accordance with their faith.
Ariens Co., a lawn mower and snowblower manufacturer in Brillion, Wisconsin, fired its Somali Muslim employees over unscheduled breaks taken to pray in observance of Islamic custom. Fourteen workers resigned in the process, while 32 Muslim employees chose to stay with the company, according to the Milwaukee Journal Sentinel.
Observant Muslims pray five times daily. The company previously had a break schedule that accommodated the prayers. As it hired more Somali immigrant workers, however, it reached a a "critical mass" of employees seeking a more lenient prayer-break schedule, an Ariens spokeswoman said.
Though Muslim employees called on the company to keep the previous break schedule, Ariens decided to do away with the policy in favor of two 10-minute breaks per shift, no matter the employee's faith.
"We handled this with the same straightforward approach we use every day at Ariens Company. Recognizing there are language barriers and cultural differences, we allowed for extra time. We would have liked for more of the employees to stay, however. We respect their faith, we respect the work they have done for Ariens Company, and we respect their decisions," the company said, according to the Journal Sentinel.
Ariens said a third break to accommodate Muslim workers was too disruptive for its production line, and that continuing the old policy would have potentially cost millions of dollars a year. The company said it had supplied prayer rooms for workers, and that it would attempt to place Muslim workers in shifts that do not conflict with prayer times.
The Council on American-Islamic Relations (CAIR), a top Muslim advocacy group in the US, has criticized the company's decision to do away with the prayer-accommodating break schedule. The group told the Associated Press it will file federal discrimination and harassment complaints with the US Equal Employment Opportunity Commission (EEOC).
"It came out of nowhere and the company did not want to listen to some suggestions and options to make the current breaks more flexible to align with the prayer schedule," Jaylani Hussein, executive director of the CAIR office in Minneapolis, told Reuters.
Hussein told AP that the company could not legally rescind its prayer-break policy, and that the company did not handle Muslim-worker complaints properly when co-workers at the 900-employee firm allegedly harassed them over prayer-break concerns.
Hussein told the Journal similar EEOC cases involving Muslims have been decided in favor of plaintiffs. Most of the fired Ariens employees refused to sign a statement saying they violated the company's break policy, he said.
"We are encouraging them to apply for unemployment benefits," Hussein said. "But at the end of the day, we want these people to have their jobs and to continue working there."
By law, an employer has to offer "reasonable accommodations" for religious practices as long as they do not result in undue hardship for the business.
"The boss typically has to provide a requested religious accommodation, unless it would for example, compromise health or safety, or impose more than minor costs on the business," Daniel Mach, director of the ACLU Program on Freedom of Religion and Belief, told The Washington Post.
Both Ariens and CAIR told the Journal Sentinel the scheduling conflict has triggered anti-Muslim sentiment, especially on social media.
"People in the Facebook world say things they shouldn't. Most of the negativity is aimed at the Muslim population, and I am more worried about that than our business," Ariens Co. President Dan Ariens said.
Late last year, a similar dispute over changes to policy that allowed Muslim prayer breaks resulted in the firing of around 190 workers, most of them Somali immigrants, at a meat processing plant in Colorado. The move occurred more than a week after workers protested the changed policy by walking off the job at a Cargill Meat Solutions plant in Fort Morgan. The plant had decided to stop allowing special breaks for prayers, CAIR said.
You can share this story on social media: