190 striking Muslim workers fired in Colorado after protesting prayer ban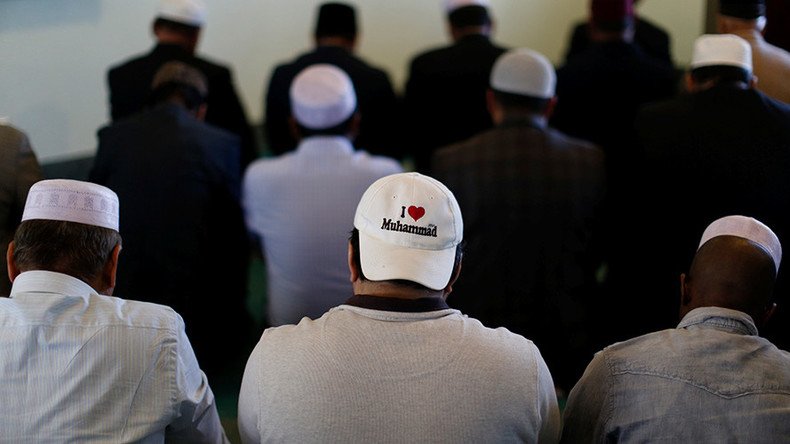 Some 190 workers, most of them immigrants from Somalia, have been fired by a meat packing plant in Fort Morgan, Colorado, after walking off the job in a protest over a ban on Muslim prayers.
The layoffs at Cargill Meat Solutions in Fort Morgan came 10 days after the protest and signify a failure of negotiations conducted on behalf of the workers by the Council on American-Islamic Relations (CAIR).
Some of the fired workers have been working for the plant for up to 10 years, CAIR spokesman and executive director Jaylani Hussein told the Denver Post.
At the heart of the conflict is the plant's decision to no longer allow Muslims perform their daily prayers, CAIR said. Previously Cargill had not only allowed the practice but also provided a room for the purpose. The time for the ritual was carved out of a 15-minute break period or from an unpaid lunch break.
"They feel missing their prayer is worse than losing their job," Hussein said, explaining that even if the fired workers are allowed to get back their job, they would still want to pray at work. "It's like losing a blessing from God."
Cargill denied changing its policy on prayers in the workplace and said such accommodations are not guaranteed.
"In the Fort Morgan plant, a reflection area for use by all employees to pray was established in April 2009, and is available during work shifts based on our ability to adequately staff a given work area," the company said the statement.
"While reasonable efforts are made to accommodate employees, accommodation is not guaranteed every day and is dependent on a number of factors that can, and do, change from day to day. This has been clearly communicated to all employees. Cargill makes every reasonable attempt to provide religious accommodation to all employees based on our ability to do so without disruption to our beef processing business at Fort Morgan," the statement said.
Cargill said it fired the workers only after multiple attempts to discuss the situation with local Somali employees.
The company based in Kansas, Cargill, has 155,000 employees in 68 countries, according to a company fact sheet. The Fort Morgan plan employs about 2,000 people with workers earning $14-per-hour and up.
You can share this story on social media: