Kentucky mayor admitted to 'favor for sex' with parolee, but avoided prosecution – report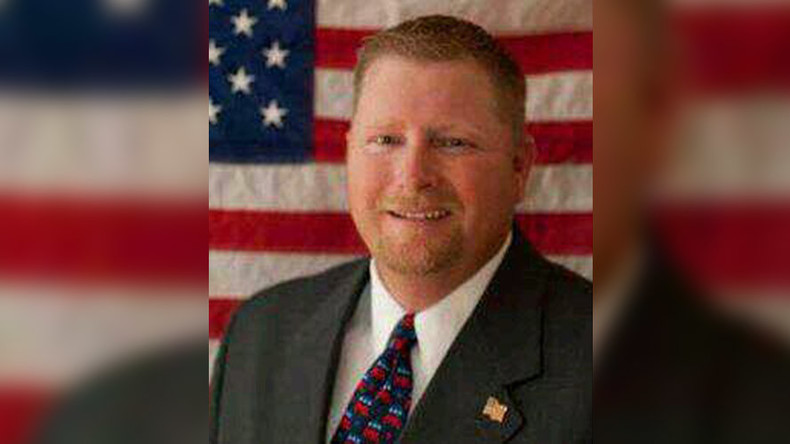 A Kentucky mayor indicted for solicitation of prostitution had the charges dropped despite admitting that he used his position to get sexual favors from a woman on parole, newly surfaced evidence revealed. The mayor claims he was coerced into confessing.
Prosecution documents obtained by WDRB news have revealed that in February 2015, Shepherdsville Mayor Scott Ellis confessed to Bullitt County Sheriff's detective Lynn Hunt that he did have oral sex with a woman on parole for a drug conviction, something he used his elected position to do.
Based on Facebook messages between Ellis and the woman, the investigation determined that the favors took place between June and December of 2014.
The prosecution maintained that Ellis paid $40 to $60 for the parolee's tanning bed visits, promised a pardon for her convictions and called an apartment complex on her behalf. In exchange, the woman performed oral sex on Ellis in his office.
However, Ellis told to WDRB that last year he was "coerced" by Hunt to confess and was telling the detective what she wanted to hear. In the interview with the news channel, he claimed that, in fact, he never had any sexual relationship with the parolee and only gave her $20 for her parole supervision fee as a friend.
According to a Facebook message from October 2014, Ellis wrote: "What I meant by you need something and I need something. Is you needed money for your phone and I needed a bj or sex (sic)."
When questioned at the time by Hunt, the mayor said he promised the woman to try to get her a pardon, however, he never followed through because it was all to "just to shut her up," WDRB reported.
"I'm a busy guy," he said. "I never made a phone call to the governor's office."
Ellis reportedly called on the woman's behalf to help her get an apartment because "I know people."
It appears that he also gave the same woman $60 to pay a state required supervision fee.
According to the woman's statement to the authorities, she received money from Ellis for tanning bed visits. She claimed that in June of 2014, she went to his office, where she performed "sexual acts" for him behind his desk, while Ellis did the same to her.
"She didn't have the money," Ellis explained. "She was going to go to jail."
In order to support her case, Hunt interviewed a volunteer firefighter who admitted to having sex with Ellis previously, in exchange for a job with the city three years earlier. There was also a third woman, another former employee, who came forward with sexual allegations against Ellis.
However, in November the indictment for solicitation of prostitution against Ellis was dismissed since the evidence did not fit the charge.
Other complaints that surfaced included a police officer reportedly hearing Ellis talk openly about black people, saying that all of them injected with Sickle Cell so they couldn't reproduce. Other co-workers also admitted hearing the mayor use racial and anti-gay insults.
On Thursday, Ellis denied all the allegations against him and said he has no plan to resign, according to the WDRB.
You can share this story on social media: