Avalanche of water complaints followed EPA's assurances that Pennsylvania fracking was safe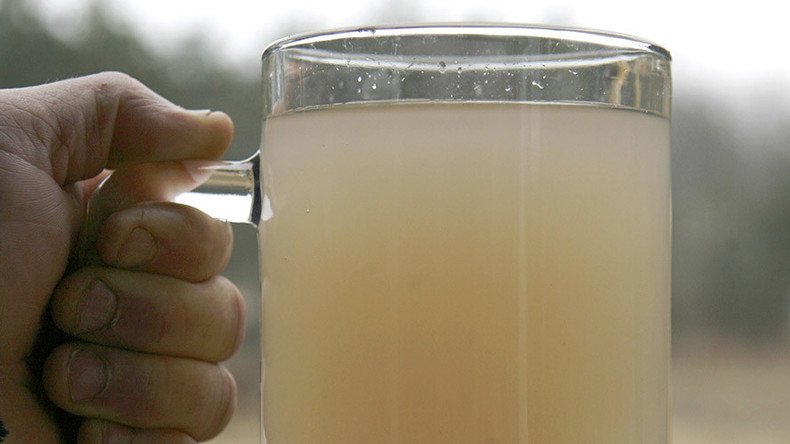 Thousands of complaints about drinking water have been discovered coming from communities near fracking activity. This casts doubt that on the claims by the Environmental Protection Agency that fracking isn't causing widespread damage to drinking water.
After a four-year study, the EPA had issued a June 2015 report that concluded that hydraulic fracturing, or fracking, could be carried out safely and did not generally pose a threat to water supplies.
"EPA's draft study will give state regulators, tribes and local communities and industry around the country a critical resource to identify how best to protect public health and their drinking water resources," said Thomas Burke, deputy assistant administrator of EPA's Office of Research and Development, according to The Wall Street Journal.
However, a non-profit investigative news organization Public Herald reports that Pennsylvania's Department of Environmental Protection (DEP) has received 2,309 water complaints from 17 of 40 counties where fracking took place. Of those, 1,275 can now be viewed by the public, thanks to the investigations of Public Herald. The sheer number of complaints casts a shadow over EPA's claims, since Pennsylvania's official tally of water degradation is only 271 for all 40 fracking counties in the state.
A water source can be considered to suffer from water degradation in Pennsylvania if it is within 2,500 feet of a fracking well, and is recorded to either have reduced water volume or contain a "constituent" in the water supply within six months of drilling activity taking place.
"Constituents" are defined as chemicals that can occur both naturally and from fracking activities, such as methane. Residents can usually tell if something is wrong with their tap water if it changes color, becomes less clear, or has an odd smell. However, methane can be much more dangerous, since the gas is odorless and highly flammable.
READ MORE: Multiple 4.0+ magnitude earthquakes hit Northwest Oklahoma
The large volume of newly-revealed complaints casts doubt on the complaint system used by the DEP, which was already under heavy scrutiny.
In May 2013, the Scranton Times-Tribune reported that it obtained 969 determination letters, which it said indicated that the DEP used "murky testing methods." Similar worries over the handling of complaints were expressed by Pennsylvania's Auditor General in 2014, who reviewed DEP files and reported instances of "sloppy record keeping." When asked to assess whether water was being contaminated, the Auditor General even commented that "we can't say one way or the other because their [DEP] record keeping is so poor."
The reports of fracking pollution in Pennsylvania come amid the findings of alarmingly high levels of lead contamination in tap water supplies across the state.
READ MORE: Despite declaring Flint water safe, MI officials trucked their own supply into state building – doc
On Wednesday, Vox reported that eighteen cities in Pennsylvania have lead levels even higher than those recorded in Flint, Michigan, where a state of emergency has been declared by President Obama due to water contamination. The list includes Philadelphia, the most populous city in the state and the fifth most populous in the country.
You can share this story on social media: