CBS appoints new chairman after 10 years, health concerns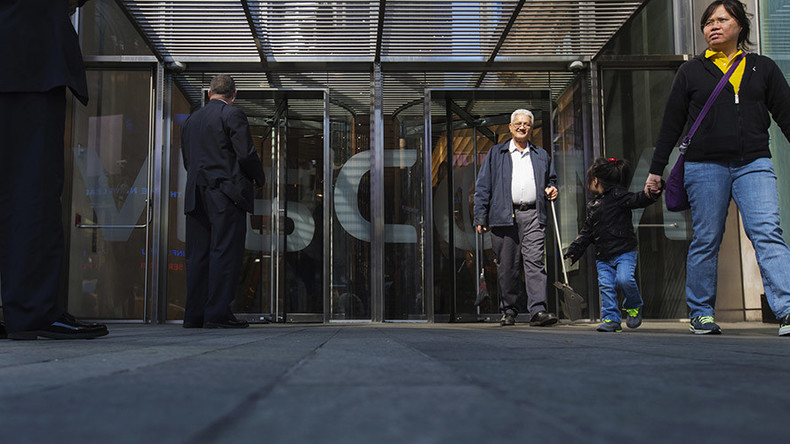 Sumner Redstone, the 92-year-old media mogul, is stepping down from his role as executive chairman to both Viacom and CBS. This move comes just months after a lawsuit questioned Redstone's competence.
The announcement suggested that Redstone's daughter, Shari Redstone, would succeed him as the executive chairman at both companies, according to the Los Angeles Times. However, Shari Redstone declined the offer to become the CBS chairman and instead nominated Les Moonves, who the board unanimously appointed as the chairman of the board. Shari Redstone is currently the vice chairwoman of both Viacom and CBS.
Sumner Redstone has been the chairman of the board at Viacom since his hostile takeover in 1987, according to the Hollywood Reporter. In addition, the CBS website says that he has been the executive chairman of both Viacom and CBS since their separation in 2006.
As the executive chairman of both companies, the 92-year-old was in control of a $21 billion media empire. However, the timing of his resignation has raised some questions.
Back in November 2015, a former companion named Manuela Herzer filed a charge of competence and claimed that Redstone was "unable to communicate reliably," the New York Times reports. Herzer was removed as a "successor trustee" of Redstone's personal trust in October, a time that Herzer claims Redstone was "not competent to make decisions."
The LA Times reports Redstone's lawyers seek to dismiss the case, which raised questions about Redstone's ability to maintain his role within the companies. The New York Times reports that Redstone did not attend events that he customarily had in the past, such as the shareholders meeting or earnings calls.
The choice of Moonves to take over CBS is an interesting one. Redstone has been adamant that his daughter, Shari, will assume his positions upon his departure from the companies. However, Variety reports that Shari and Moonves have made a private deal for him to become the executive chairman of CBS.
What will happen to Viacom is another story. Philippe Dauman is currently the CEO of Viacom, a company that includes Comedy Central, BET, Nickelodeon, MTV, Vh1, and TV Land. Redstone's most recent interview was in 2014, when he told The Hollywood Reporter that he would not discuss succession because "[He is] not going to die."
This could present a problem within the Viacom board. Although Dauman has been Redstone's lieutenant for three decades, the LA Times reports that Shari Redstone would not support Dauman's succession within the company.
"It is my firm belief that whoever may succeed my father ... should be someone who is not a trustee of my father's trust or otherwise intertwined in Redstone family matters," she said in a statement, "but rather a leader with an independent voice.
You can share this story on social media: