Young Americans know next to nothing about their student loans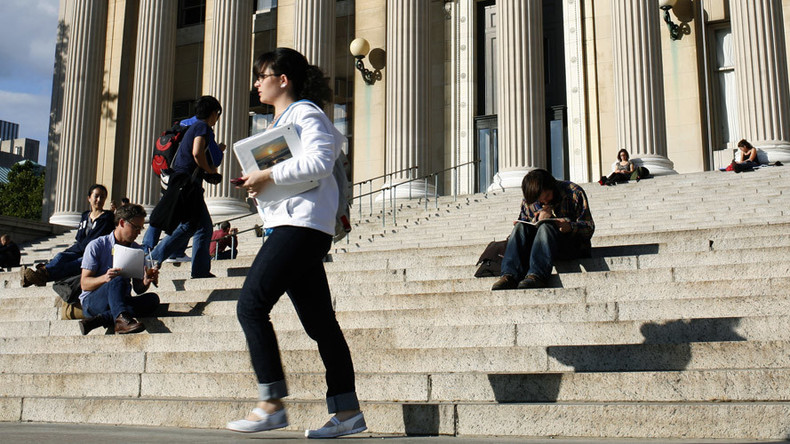 Seven out of 10 college graduates are leaving school with student loans to pay back, and a new poll shows that these young people have a startlingly low level of knowledge about what debt they owe and what are their payback terms.
In January, loan refinancing information company LendEDU asked 477 undergraduate and graduate students from three Bay Area campuses ran a study that shows that shows that most American students don't know basic facts about the money they owe and how it can be collected from them.
READ MORE: 'Know Before You Owe': Student loan bill would require annual counseling, updates
Only 8 percent of those interviewed surveyed know the current interest rates of their loans, and just 6 percent know how long it will take them to repay their debt.
Additionally, 98 percent of the respondents did not know which type of loans accumulate interest during school and which types did so during deferment. Seventy-three percent of students think Sallie Mae, a government-sponsored student loan corporation, is an actual person instead of a company, and 25 percent were clueless as to how interest rates work.
Perhaps most shocking is that 59 percent of students believed that Americans in total only hold "millions" of dollars in student debt, when the actual figure is actually $1.3 trillion. However, more than 37 percent of students "disagree" or "strongly disagree" that they will ever be able to fully pay off their loans.
Other polls similar to the one LendEDU conducted confirm the conclusions about inadequate financial literacy of young people who have college debt.
READ MORE: College debt trickling down the family tree – report
"The lack of literacy about the personal finances of college going is almost certainly leading some students into decisions that they later come to regret," warned researchers Elizabeth Akers and Matthew Chingo in a survey Brookings Institution conducted in 2014. "The consequences of their decisions come as a surprise to them once it's too late."
Unlike other forms of debt, student loans can't normally be discharged by declaring bankruptcy. Over 43 million Americans currently have student loan debt, and the issue of the burden that this places on young people and the US economy has become a hot topic of the 2016 presidential campaign.
Republican Marco Rubio has noted that students need to have better information before taking student loans, and Democrat Bernie Sanders has laid out a plan to make public universities completely tuition-free.
You can share this story on social media: