Fired NYPD officer arrested for moonlighting as pimp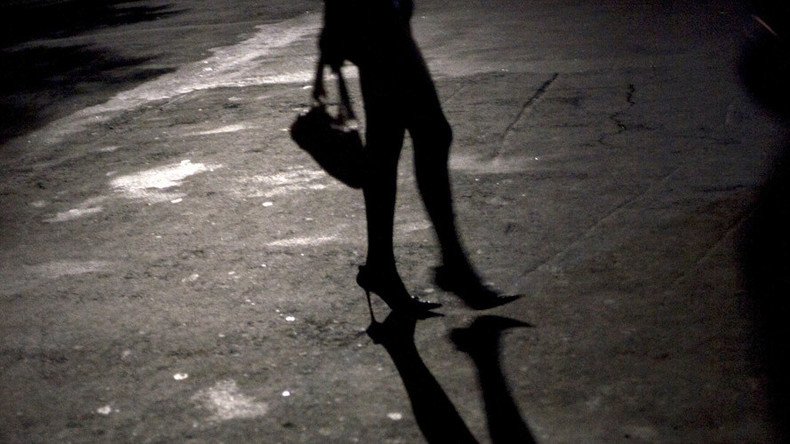 A former NYPD officer, who was fired for smoking pot, has been arrested for running a prostitution ring. Eduardo Cornejo was under surveillance by the FBI and local police after an anonymous tip accused him of moonlighting as a pimp.
The New York Police Department opened the investigation into Cornejo in May, after they received an anonymous tip that the 11-year veteran of the force was using his personal car to sell at least one young women's sexual services after work, Courthouse News Service reported. The NYPD brought in the FBI in November "when they determined the nature and scope of the case, and that it involved interstate transport," Stephen P. Davis, the department's chief spokesman, told the New York Times.
Cornejo, 33, had at least ten prostitutes working for him, according to court documents. He would drive the prostitutes to motels on Long Island and Staten Island, as well as in New Jersey and the Bronx, often immediately after his shift.
"I believe this pattern of travel activity, which includes numerous afternoon and evening visits to hotels and motels, is consistent with transporting women to engage in prostitution," FBI Special Agent Rocky Van Warden Rocky Van Warden wrote in an affidavit.
According to court documents, in October 2015, cops stopped Cornejo in his personal car for erratic driving after seeing him pimping several women at a motel in East Meadow, ​Long Island.
"During the car stop, members of law enforcement observed female attire including thong underwear inside the Cornejo vehicle," the complaint read.
In January, the NYPD's Internal Affairs Bureau and the FBI received permission to bug Cornejo's phone for the joint investigation, as well as to install a tracking device on his car. He was arrested on Tuesday and charged with transporting women in interstate commerce to engage in prostitution. The federal offense carries a potential 10-year prison term.
In one taped conversation transcribed in court documents, Cornejo can be heard asking a woman, "Who is going to f*ck you today?" Van Warden said.
The "wiretapped conversations also find Cornejo discussing how to divide loot he gets from his hookers, and discussing how not to stand outside the motel door with a 'bunch of girls'," the complaint said.
"That might make it hot, though, standing outside with a bunch of girls… [The cops] are going to know what's up real quick," Cornejo can be heard warning several women in a car on January 21.
He placed ads featuring pictures of faceless Latina women on Backpage.com, a known online advertising site offering escort services, Van Warden said. A prostitute Cornejo employed told an undercover agent that she charged $100 for 15 minutes, $150 for 30 minutes and an additional $50 for "going down."
"Based on my training and experience, I believe that the woman used the phrase 'going down' to refer to oral sex," Van Warden wrote in the 17-page complaint.
It's not the first time Cornejo has been in trouble with the law he was sworn to uphold.
In May 2012, he was arrested while off-duty at Citi Field during a Mets game for criminal trespass. He had moved to a better seat and refused to get up after authorities asked him to leave, the New York Daily News reported. Cornejo pleaded guilty to the charges and was sentenced to three days of community service, banned from the Mets' stadium for a year and required to pay $120 in court fees.
Cornejo has been named in four civil lawsuits in recent years, all centering around administrative and on-duty misconduct, the NY Times reported. At least one of those suits is still open.
"Cornejo not only abused the public trust given to him as an NYPD officer, but he showed no human decency when he facilitated the exploitation of women for profit," Diego Rodriguez, the assistant director in charge of the FBI's New York field office, said in a statement. "Police officers, like all public servants, are held to a higher standard, and should not violate the very same laws they are supposed to enforce."
The former officer appears to have fallen on hard times. He is an Army veteran who lives with his parents and has $23,000 in credit card debt, Cornejo's lawyer told the New York Daily News. He has been separated from his wife for 14 months. Since getting fired from the NYPD, Cornejo has been working as a salesman at a Nissan dealership, where he was arrested Tuesday.
His estranged wife, Kema Cornejo, is also a cop. She was honored in 2013 by the Sergeants Benevolent Association for befriending an elderly mugging victim. She attended the arraignment on Tuesday, but declined to comment to the New York Post.
Cornejo's brother told the Post that the 33-year-old was being framed
"He's always been a good guy, he's former military. I don't know where all of this stuff came from,'' said the sibling, who declined to be named.
You can share this story on social media: