Vaginal cannabis to ease period pain causing controversy in US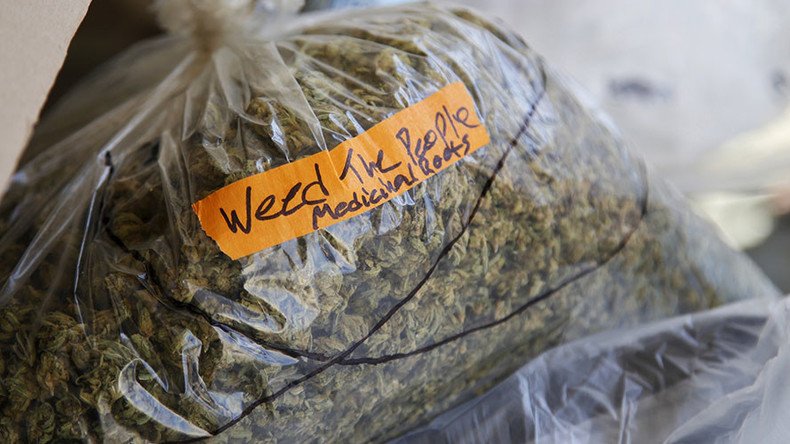 A California-based business Foria Relief offers its clients menstrual pain relief with vaginal cannabis suppositories that don't make you high. Doctors are worried the treatment hasn't been approved by the US Food and Drug administration (FDA).
While the suppositories are currently only available in California and Colorado (two American states that allow the use of marijuana), the business owners have ambitions for a wider reach-out.
They market the THC (tetrahydrocannabinol) containing drug as a holistic way of reducing pain during severe cramps.
"Foria products bring to your fingertips the power of ancient plant medicine to activate deep healing and unlock profound pleasures. Hand-crafted from the female flower of the marijuana plant - one of the oldest known plant aphrodisiacs and analgesics in the world - using modern extraction techniques for optimal potency and purity," the product's website reads.
Tetrahydrocannabinol is the chemical responsible for most of marijuana's psychoactive effects and the capsules contain 60mg of the substance as well as 10mg of cannabidiol and cocoa butter.
READ MORE Adult marijuana sales soar 184% as weed business blooms across US – report
The manufacturers claim THC helps to block pain while the cannabidiol works with the immune system to reduce inflammation.
During a woman's menstrual cycle, the uterus contracts and hormone-like substances, known as prostaglandins, trigger uterine muscle contractions causing pain and inflammation.
Some women have already shared their positive experience with the marijuana suppositories online.
"Within 20 minutes, my cramps totally disappeared," Mish Way wrote for Broadly. "What I was surprised about was the longevity. Midol will wear off after about half a work day, and during most periods I'll pop six a day. But one Foria suppository did its job well into my evening."
However, doctors are sounding the alarm because the "pot capsule" isn't FDA approved and there is not enough research on what potential risks users may be facing.
"Any medication needs to be fully evaluated for its risks and benefits before it can be classified as being safe for use. I would be very worried about women using this product before it has been fully evaluated," Dr Helen Webberley told the Huffington Post.
You can share this story on social media: