Washington, DC considers paying 'at risk' people for not committing crimes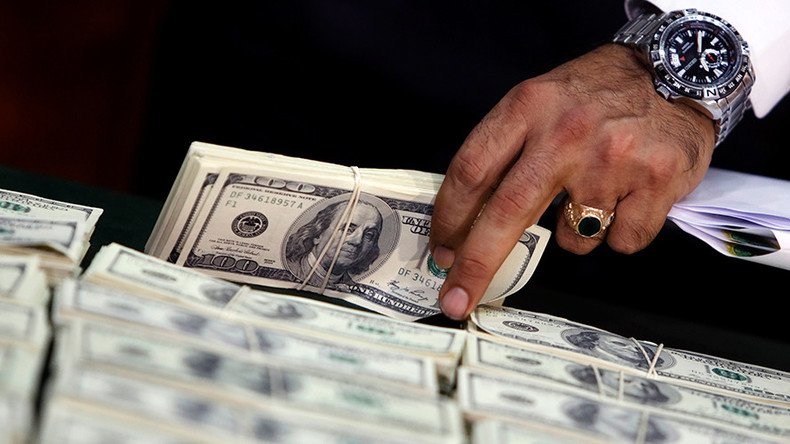 Obeying laws may soon really pay off in Washington, DC as lawmakers reportedly mull stipends for former criminals, just like in Richmond, California. However, only those who refrain from committing a new crime would be getting a reward.
On Tuesday, the DC Council unanimously voted in support of a bill that, among other measures, proposes to pay residents in order to discourage them from committing offenses, the Associated Press reported. The measure is aimed at reducing the crime rate in the capital, where homicides increased 54 percent last year.
If the proposal makes it into a law, city officials would pick 200 people a year who are considered to be at risk of either committing or becoming a victim of a violent crime.
The deal does come with some pre-conditions. There needs to be no criminal case pending and, to be paid, anonymous participants need to successfully improve their behavior and fulfill all obligations, as well as abstain from getting into trouble.
According to the AP, Democratic Mayor Muriel Bowser has not committed to funding the program.
"I want to prevent violent crime – particularly gun violence – by addressing the root causes and creating opportunities for people, particularly those individuals who are at the highest risks of offending," said Councilmember Kenyan McDuffie, a former prosecutor who wrote the legislation, to the news outlet.
McDuffie's program would cost taxpayers up to $4.9 million over four years, including $460,000 a year in stipend payments, according to the District's independent chief financial officer cited by the AP.
However, McDuffie argues that the price "pales in comparison" to the cost of someone becoming a victim or of jailing an offender. It has not been revealed how much the chosen residents would be paid, though Richmond, California pays each of its participants $9,000 annually.
The program is said to be successfully running there, where homicides dropped almost 80 percent from 2007 to 2014.
As the Richmond program's executive director, DeVone Boggan, said in a report to the Council, 79 percent of participants in his city have not been suspected of involvement in any gun crimes.
You can share this story on social media: