Ohio seminary student arrested for allegedly seeking sex with a baby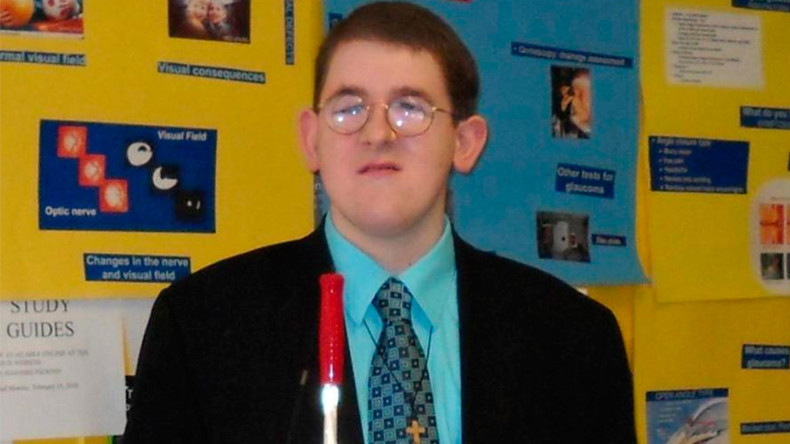 A priest-in-training from a Roman Catholic seminary in Ohio was arrested by federal agents in California on suspicion of intending to travel to Mexico to have sex with a child.
Joel A. Wright, a seminary student at the Pontifical College Josephinum in Columbus, Ohio was taken into custody after getting off a plane in San Diego. He was charged with crossing state lines with intention to engage in a sexual act with a minor and traveling internationally for the purpose of engaging in illegal sex conduct with another person, both felonies.
The 23-year-old Wright was heading to Tijuana, Mexico just south of the border, according to emails he exchanged with an undercover agent posing as a travel guide. He said that he wanted to adopt a female child under the age of three to have sex with and to film her, authorities said.
Federal agents say that Wright was carrying more than $2,000 in cash, baby clothes and a bottle in his luggage when he was arrested.
Officials say that Wright left his seminary without permission, and he was expelled due to the allegations against him.
"We certainly do not want to admit anyone into our program with whom there is any inkling that that person might pose a threat to any person, especially to the young and to the vulnerable," Father John Allen told WBNS.
A native of Burlington, Vermont, Wright was diagnosed with glaucoma when he was an infant. According to a page on Vermont's state government website, he wanted to become a priest to encourage others to overcome their disabilities.
Wright is in federal custody and was scheduled to be arraigned on Monday.
READ MORE: Busted: US expat arrested in Peru for allegedly running child sex ring
The investigation leading up to Wright's arrest was conducted under the Operation Predator program, described by Immigration and Customs Enforcement as "an international initiative to protect children from sexual predators." More than 12,000 people have been arrested under the program for crimes against children since its inception in 2003.
You can share this story on social media: