Busted: US expat arrested in Peru for allegedly running child sex ring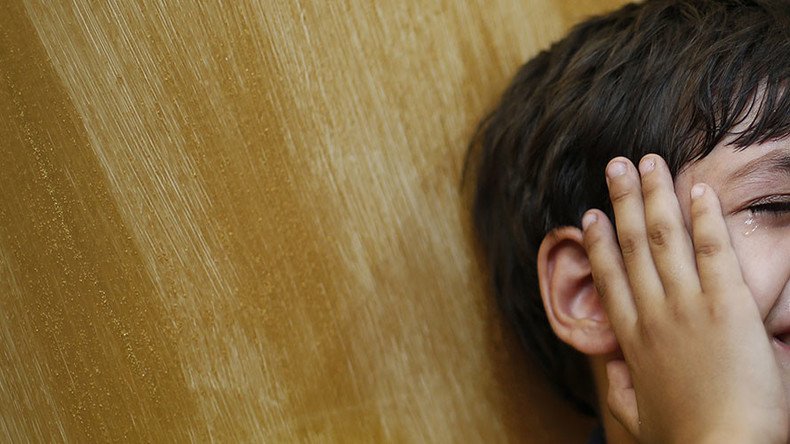 An American man has been arrested in Peru, charged with operating a child sex tourism ring. The accused is alleged to have kept girls as young as four captive, while police are also investigating the murder of two children 'probably' linked to the case.
Joshua Brown was detained by the Peruvian authorities along with five accomplices after having allegedly run the sex ring for the last decade. During the raid, police managed to rescue 11 victims, who were aged between four and 17, according to Reuters, which cited law enforcement officials.
Police made the discovery after monitoring the group online. They found that it was offering sex with children to foreigners, with fees starting at $500. Law enforcement officers say they are also now investigating two murders of children, which were "probably" linked to the pedophile ring.
"He had a legitimate business in Peru and a parallel dark life trafficking people to exploit sexually," General Oscar Gonzales, the head of the police unit tasked with human trafficking, told Reuters. "He would bring foreign pedophiles here whom he contacted through the private internet forum."
Brown allegedly used female contacts to help him search for young girls in poor and remote parts of the country. Police also say they seized a stash of child porn videos and managed to rescue 25 adults, who were victims of human trafficking.
This is the first time that a sex-trafficking ring led by a foreigner has been uncovered in the South American country in recent years.
It is unclear whether the New Hampshire native will face charges in the US under extraterritorial laws aimed at curbing child sex abuse.
Child sex rings are proving to be a problem for the US closer to home. In October, the FBI rescued 149 sexually exploited children and arrested 153 pimps and sex traffickers in a coordinated action across 135 US cities dubbed 'Operation Cross Country IX'.
More than 500 law enforcement agents took part in the operation, which targeted frequent spots for child trafficking dealings, including casinos, hotels, and truck stops. The youngest of the 149 victims recovered was 12 years old. Three victims were transgender and three were male.
You can share this story on social media: