FBI rescues 149 children, arrests 153 in operation targeting sex-traffickers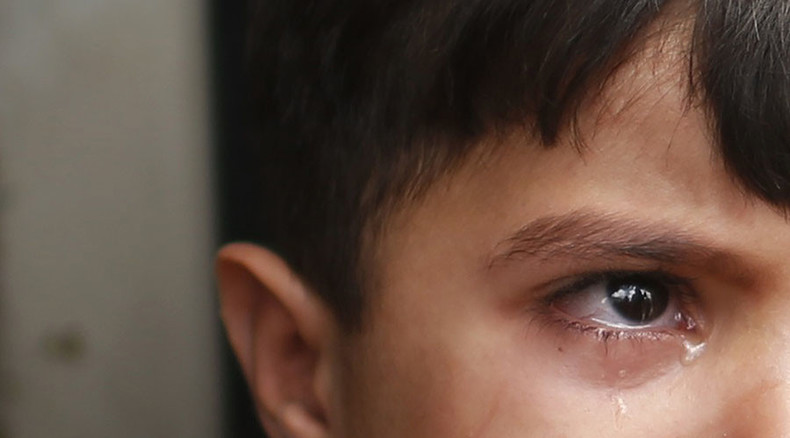 Working with state and local authorities, the FBI has rescued 149 sexually exploited children and arrested 153 pimps and sex traffickers in a coordinated action across 135 US cities dubbed 'Operation Cross Country IX.'
The ninth Operation Cross Country effort took place from October 6-10, and was the largest such coordinated action against sex trafficking to date, the FBI said. The operation, part of the FBI's Innocence Lost National Initiative, was aided by other federal law enforcement agencies and the National Center for Missing & Exploited Children.
More than 500 law enforcement agents took part in the operation, which targeted frequent spots for child trafficking dealings, including casinos, hotels, and truck stops. The youngest of the 149 victims recovered was 12 years old. Three victims were transgender, and three were male.
"Our mission is to protect the American people – especially our children – from harm," said FBI Director James Comey. "When kids are treated as a commodity in seedy hotels and on dark roadsides, we must rescue them from their nightmare and severely punish those responsible for that horror. We simply must continue to work with our partners to end the scourge of sex trafficking in our country."
Praise God for the rescue of these children. FBI has saved 149 victims of a sex trafficking ring & put 150 pimps behind bars. #149missing

— Geri litzen (@geri_litzen) October 14, 2015
Of the 135 cities involved in this year's Operation Cross Country, Denver had the most recovered victims, with 20 rescued, while seven pimps were arrested in Colorado's largest city.
"This is the second year in a row the local operation recovered more juveniles than any other city in the country," said Denver FBI spokeswoman Deborah Sherman, according to KMGH.
Among the major cities involved in the sting, Detroit had the second-most victims recovered (19). Officials in Jacksonville, Florida, announced 25 arrests, according to WJXT.
Nearly 100 specialists from the FBI's Office for Victim Assistance provided immediate services to recovered victims, including crisis counseling, food provisions, and medical attention, the FBI said.
"Human trafficking is a monstrous and devastating crime that steals lives and degrades our nation," said US Attorney General Loretta Lynch. "As a result of the FBI's outstanding coordination and exemplary efforts alongside state and local partners during Operation Cross Country, more children will sleep safely tonight, and more wrongdoers will face the judgment of our criminal justice system."
The Innocence Lost initiative has recovered around 4,800 children since 2003, resulting in more than 2,000 convictions of pimps, customers, and others involved in sex trafficking.
You can share this story on social media: