'Playing with fire': CIA intentionally misled employees with 'eyewash' practice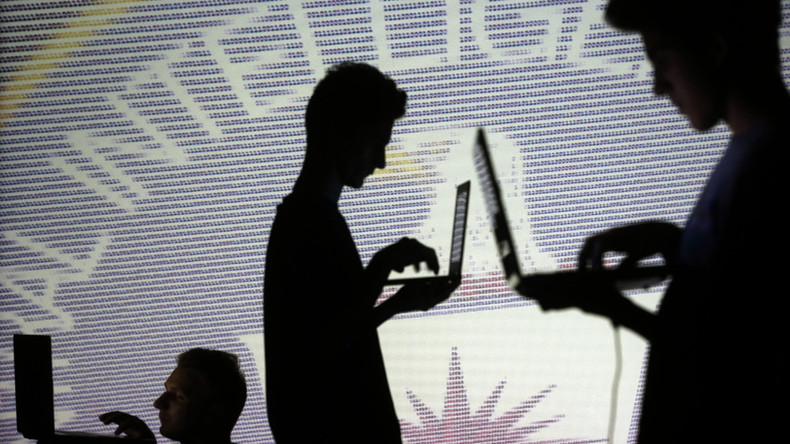 The CIA deliberately misled its own personnel by sending fake communications to employees, the Washington Post has reported. The paper learned the agency used a practice called 'eyewash,' in which accurate information is sent to just a handful of cleared recipients.
Alleged cases of eyewashing were uncovered following an investigation undertaken over a number of years by a Senate committee which looked at the CIA's interrogation program.
"The classic use of an eyewash is if you have a garden-variety source and all of a sudden he gains access to truly sensitive information," a former CIA official, who wanted to remain anonymous given the sensitivity of the situation, told the Washington Post.
"What you might do is have a false communication saying the guy got hit by a bus and died. The large number of people aware of this source suddenly think he is dead. But the continuing reporting on that source and from that source gets put into a very closed compartment that few would know about."
It appears that the practice was not that well-known even among senior members of the agency. Five former high-ranking CIA officials spoke to the Washington Post and revealed that they had never come across the use of eyewashing in order to mislead personnel within the organization.
However, the Senate committee managed to cite at least two examples of eyewashing in the report. One was related to Pakistan, where CIA officials said that a senior Al-Qaeda member had been killed as a result of tribal violence. However, the terrorist had actually been killed by a drone strike. The fake message was released to try and conceal the US drone program in Pakistan, which was later revealed.
However, a former CIA inspector general, Fred Hitz, said that the organization was "playing with fire" by intentionally misinforming its employees.
Somebody who is not clued in could take action on the basis of false information, Hitz said. "That's really playing with fire."
A second case involved alleged Al-Qaeda member Abu Zubaida, who was linked to the 9/11 attacks in the US. A first 'fake' cable stated that he should not be killed, however a second set of instructions told the small number of recipients to disregard the first message and that a mission to use lethal force against him could proceed.
"The people in the outer levels who didn't have insider access were being lied to," a US official familiar with the report told the Washington Post. "They were being intentionally deceived."
Skeptics of the process say that there were not enough safeguards in place. Those who used the system mentioned that there were only informal measures in place to manage the cables and those sending them would often have to personally inform any colleagues who may have been confused by a certain situation.
"When you introduce falsehoods into the communications stream then you can destabilize the whole system of intelligence oversight and compliance with the law," said Steven Aftergood, a government secrecy expert at the Federation of American Scientists, according to the Washington Post.
"It wasn't that long ago that we had a CIA executive director who was engaged in criminal activity - you don't want someone like him preparing eyewash cables," Aftergood added.
He was referring to Kyle "Dusty" Foggo, who pleaded guilty to fraud and was given a three-year jail sentence. He had been accused of helping award CIA contracts to a company owned by his childhood friend, even though the company had no background in the required services.
Those defending the use of eyewashing say it is necessary because regular cables can be seen by a large number of agents.
"Normal cable traffic is read by almost everyone in a station," a former CIA official who held senior positions in Afghanistan and Pakistan told the Washington Post. "I don't want hundreds of people to be in the loop."
You can share this story on social media: