Obama to make first US mosque visit in support of 'religious freedom'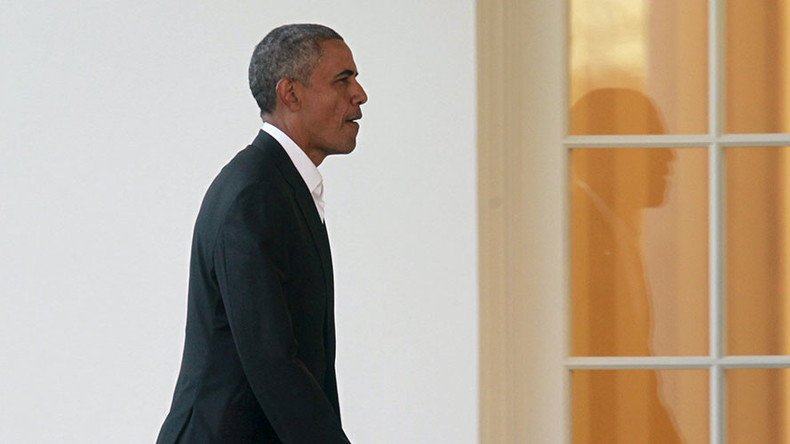 US president Barack Obama will make his first visit to an American mosque this Wednesday when he meets with Muslim community leaders at the Islamic Society of Baltimore.
Obama's only other visit to a mosque was the Istiqlal Mosque in Jakarta, Indonesia in 2010, the country where "birthers" claim he was born as a Muslim, as opposed to his actual birthplace of Honolulu, Hawaii.
This week's event is intended to counteract the anti-Muslim rhetoric spouted by politicians like Donald Trump as well as a wave of Islamophobic attacks.
Muslim Americans have been lobbying for a presidential visit to a mosque for years, according to the Washington Post.
The newspaper reports that a potential mosque visit was brought up at a recent White House meeting with prominent Muslim Americans during a discussion about hostility towards followers of the centuries-old religion.
Obama will reportedly "reiterate the importance of staying true to our core values - welcoming our fellow Americans, speaking out against bigotry, rejecting indifference, and protecting our nation's tradition of religious freedom," the White House said in a statement quoted by Fox News.
The Council on American-Islamic Relations (CAIR) welcomed the president's planned visit.
"For a number of years, we've been encouraging the president to go to an American mosque," CAIR spokesman Ibrahim Hooper told the Baltimore Sun. "With the tremendous rise in anti-Muslim sentiment in our country, we believe that it will send a message of inclusion and mutual respect."
A CNN/ORC poll from September 2015 reported that 29 percent of the 1,012 Americans polled think Obama, who is Christian, is Muslim.
You can share this story on social media: