Lost history: 'Japanese Schindler' film premieres in US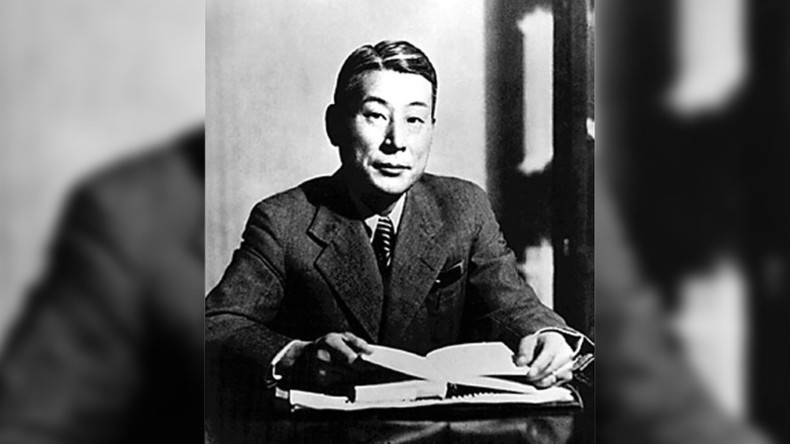 The actions Chiune "Sempo" Sugihara took to save 6,000 Jews fleeing Poland in 1939 have been largely forgotten by history, but now a new feature film recognizes the heroism of the man often called the "Japanese Schindler".
The film, "Persona Non Grata", makes its US premiere at the Atlanta Jewish Film Festival Sunday.
Shot largely in Poland, the multilingual film has already topped the box office in Japan, but it's the first time American audiences get to see it.
Sugihara acted solely out of moral duty with nothing to gain but an impoverished life.
Known as "Sempo," a name he thought might be easier to pronounce for Europeans, he took a position at a Japanese consulate in Lithuania in 1939.
When thousands of refugees fleeing Poland and without money showed up at the consulate looking for visas to escape the Nazis, Sugihara defied orders from Tokyo and wrote as many visas as he could over the next 29 days.
When the consulate was closed and he was sent away from Lithuania, he continued to write visas all the way to the train station.
It is estimated that 40,000 descendants of the Jews who received Sugihara's visas are alive today after traveling to the US, Australia, New Zealand, Canada and Israel.
After the war, Sugihara was imprisoned in a Soviet prison camp and declared "persona non grata." He was returned to Japan in 1947, where he led a modest life until his death, with few people knowing of his wartime deeds.
It wasn't until 30 years later that he received recognition for his good deeds when one of the survivors he helped tracked him down. Until that moment, Sugihara had not known if any of the visas he issued had helped anyone to escape the Nazis.
He traveled to Israel where he was the only Japanese person to be awarded the title Righteous Among the Nations by Israel's Holocaust Memorial.
Sugihara was literally a creation of the 20th century, born on January 1, 1900. He died a year after his trip to Israel in 1986.
Along with a statue in Jerusalem, Sugihara is also immortalized in Los Angeles with a statue and stone reading: "He who saves one life, saves the entire world."
Persona Non Grata director Cellin Gluck told Vice that Sugihara's story moved him because he "seemingly did everything out of his own volition and without any recompense, except that to his conscience".
Unlike German businessman Oscar Schindler, whose motivation was originally driven by profit, or Swedish diplomat Raoul Wallenberg, who was ordered to Hungary to save Jews, Sugihara had nothing to gain by saving lives.
It ultimately cost him his career.
You can share this story on social media: