Satanists to deliver prayer at Phoenix city council meeting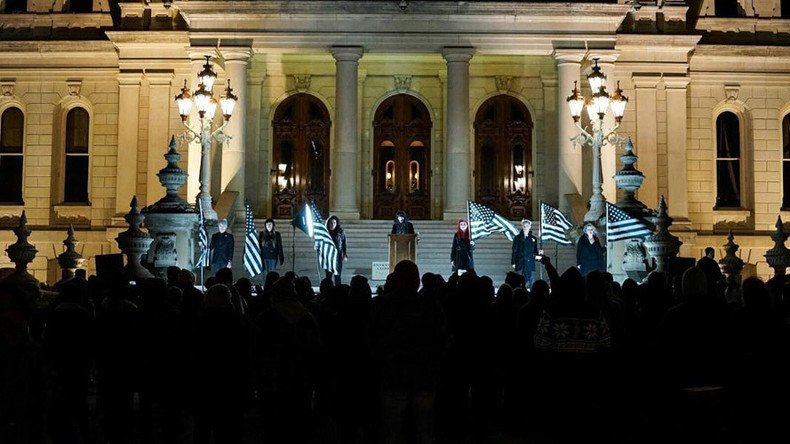 Arizona's capital city Phoenix is known for being 'hot as hell' with temperatures reaching 122 degrees F (50 C), but some residents are hot under the collar because a Satanic Temple will deliver an invocation at a city council meeting next month.
The decision came under fire after the city said it cannot "dictate religious viewpoints".
Michelle Shortt and Stu de Haan, from the Tucson branch of the Satanic Temple, will give the invocation.
Speaking to Fox News, Shortt said people misunderstood the Temple and that they don't believe in Satan, instead seeing him as a metaphor for rational inquiry.
Shortt said their application to deliver the invocation is not about their beliefs, but about "religious liberty and democratic plurality."
Four council members reacted angrily to the decision, saying it was not about diversity but "stupidity."
They have submitted an emergency clause requesting the council discuss changes to the invocation process, including having a rotating schedule of council members pick a group to deliver it.
Speaking to the Arizona Republic newspaper, councillor Jim Waring said he is against the decision and believes "some of the intent is to make a mockery of the invocation", a claim Shortt denies, saying the invocation will be respectful and that people should not expect costumes.
De Haan, who works as an attorney in Tucson, criticized council members objecting to them, saying: "None of them ever asked us what we were going to say. They just made some blanket assumptions. The city council of Phoenix doesn't get to pick and choose religions and what they think is appropriate, that's unconstitutional."
In December, Detroit's Satanic Temple chapter held a ceremony at the Michigan Capitol in what they described as the "nation's first state-sanctioned Satanic Ceremony in history."
You can share this story on social media: