'The Donald' gets gangster treatment with comic's Cockney Trump voiceover (VIDEO)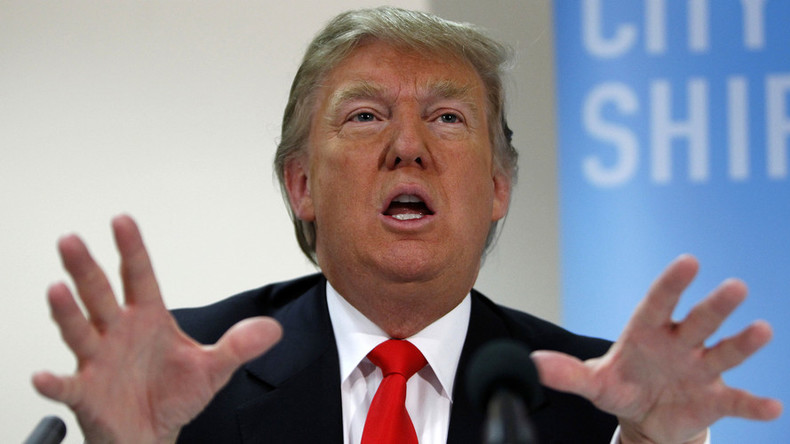 Donald Trump channels his inner Jason Statham in this new video from Peter Serafinowicz. The voice actor gives Trump a Cockney accent native to the East End of London that wouldn't be out of place in a Guy Ritchie film.
The British actor, comedian and voice artist used his talent to dub a speech from the GOP presidential hopeful in which Trump talks about "beating" the other candidates, in a video named "Donald Thump."
Serafinowicz already entertained us last month when he dubbed Trump with a sophisticated English accent. Close your eyes, and he could be Benedict Cumberbatch.
READ MORE: Trump as an English aristo? UK voice actor puts 'sophisticated' spin on GOP frontrunner
In the new video, Serafinowicz draws inspiration from British gangster films, with tough-talking East Enders encapsulating Trump's bullish demeanor perfectly.
Trump's claim that if he "hits Bernie Sanders too hard he'll go down" carries a lot more weight and believability with the accent. "I could hit him so hard he would, drop. He would drop."
Keep the voice, and we'll believe you.
You can share this story on social media: